Merkel election rival victim of blackmail: police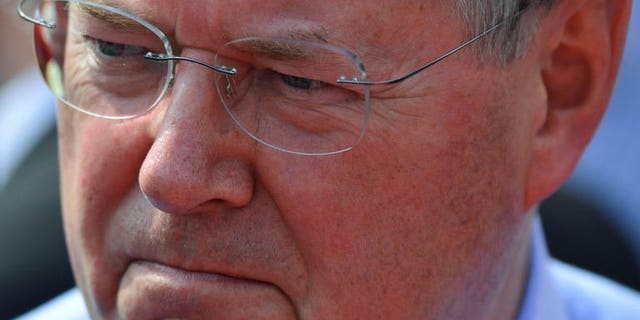 BERLIN (AFP) – Chancellor Angela Merkel's challenger in German elections on September 22 has fallen victim to a blackmail bid, authorities said on Saturday.
"One member of Peer Steinbrueck's protection detail has confirmed the existence of an anonymous blackmail letter and has reported it to police in Bonn, where he lives," a police spokeswoman told AFP.
According to mass circulation Bild, Steinbrueck's wife received a letter alleging the couple "for a limited time" illegally employed a cleaner from the Philippines 14 years ago in their private residence.
"You should discretely convince your husband to withdraw his candidacy for personal reasons before September 10," Bild cited the letter as saying.
According to the daily, the letter also alleged the cleaner was in Germany illegally at the time.
Gertrud Steinbrueck confirmed to Bild that she had employed a cleaner from the Philippines on a once-a-week basis for several months in 1999 but denied it was on an illegal basis.
Speaking at an election rally in the eastern city of Erfurt, Steinbrueck said that "this attempt at blackmail by far exceeds anything that I could have imagined".
"This will not influence my campaign. The only way to react is to talk about it openly and to let the judicial authorities investigate," he said.
His wife of 38 years, Gertrud, said: "Citizens should be aware, as should the perpetrator: Steinbruecks cannot be blackmailed and will not allow themselves to be blackmailed".
Steinbrueck, 66, from the centre-left Social Democratic Party, has struggled to make a dent in Merkel's popularity in the run-up to the elections in Europe's top economy.
His early campaign had been punctuated by a string of gaffes, including complaining that the chancellor earned too little and quipping that he would not drink a bottle of Pinot Grigio wine that cost just five euros ($6.60).