Medical teams meet to determine if late Argentine prosecutor was killed or took his life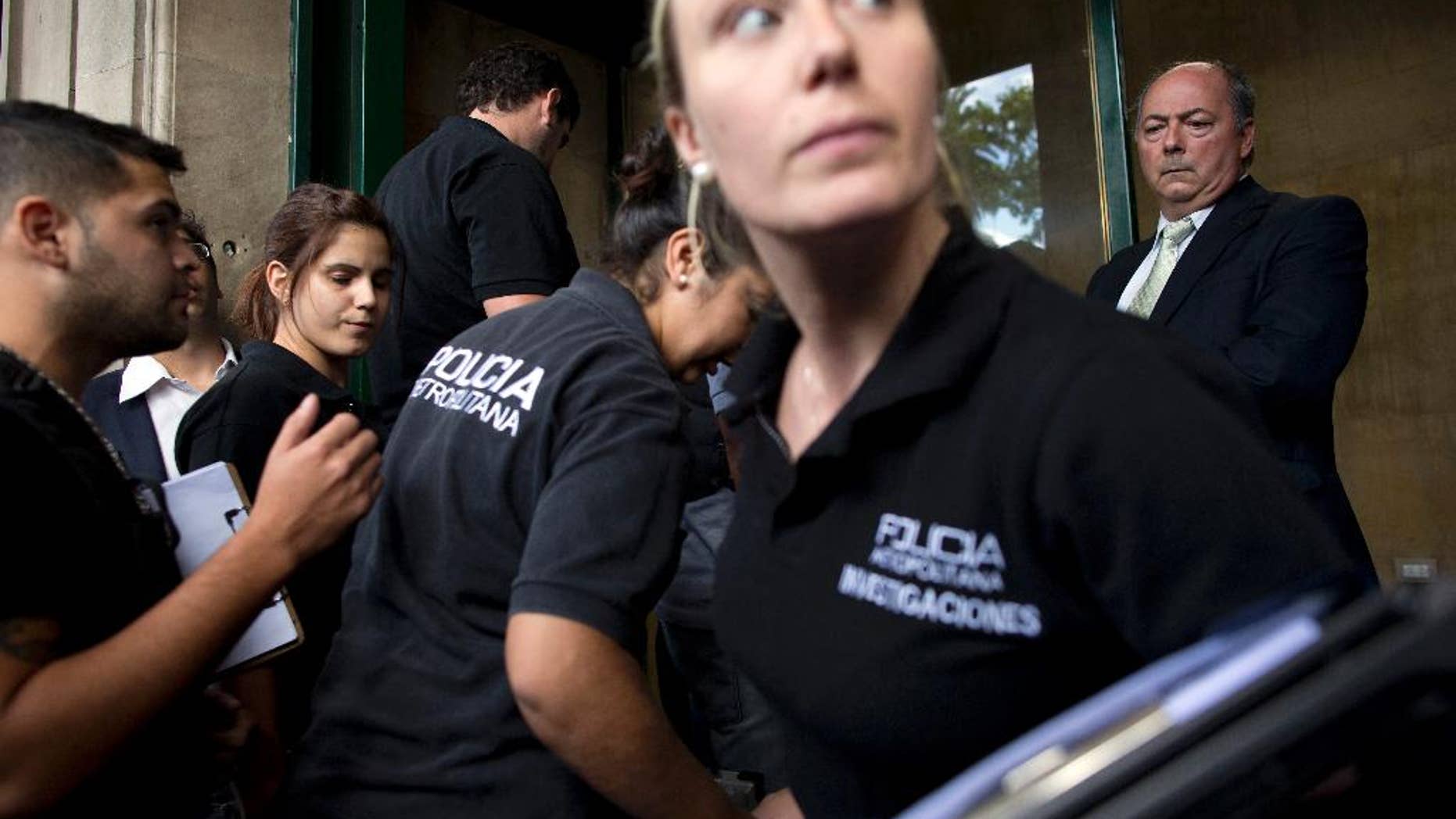 BUENOS AIRES, Argentina – Two medical teams are meeting in Argentina's capital in an extraordinary session aimed at concluding whether the head prosecutor investigating the country's worst terrorist attack killed himself or was slain by another person.
The meeting began Wednesday after months of debate about how Alberto Nisman died Jan. 18, when he was found in his bathroom with a bullet in his head. The shot that destroyed Nisman's skull was fired with a gun that was loaned to him by aide Diego Lagomarsino, a computer technician who said the prosecutor asked for the weapon because he feared for his and his daughters' lives.
There is no doubt that the gun was the weapon that killed the prosecutor. But the lead investigator says authorities have not determined whether Nisman took his own life or was killed by someone else.
Sandra Arroyo Salgado, the late prosecutor's ex-wife, hired a forensic team that determined Nisman was slain by another person.
The meeting of medical officials aims to sort through that and other discrepancies.
Days before he died, Nisman accused President Cristina Fernandez of helping Iranian officials cover up their alleged role in the 1994 unsolved bombing of a Jewish community center. A federal judge has thrown out the case, while Fernandez has denied the allegations against her and Iran has long denied any role in the bombing.
Conspiracy theories have flourished around the case. While some politicians and analysts believe that Nisman killed himself because he felt that his claims against the president lacked proof, others say he was murdered because he was a threat to the Argentine and Iranian governments.
Fernandez has suggested Nisman was killed by rogue secret service agents and cast suspicions on Antonio "Jaime" Stiuso, but she has not provided any evidence to support that. She also said that Stiuso fed false information to Nisman to destabilize her government and had a hand in writing the late prosecutor's 289-page report detailing the accusations against her.
"The certainties with this case have disappeared," said Gerardo Young, author of "Codigo Stiuso" (The Stiuso Code), which is based on the life of the former intelligence agent. "There were expert reports, a prosecutor who said a bunch of things, and no one believes in anything — not the science, not the justice, and even less the political power."