Medical examiner: NYC toddler died of blunt impact injures to her head and torso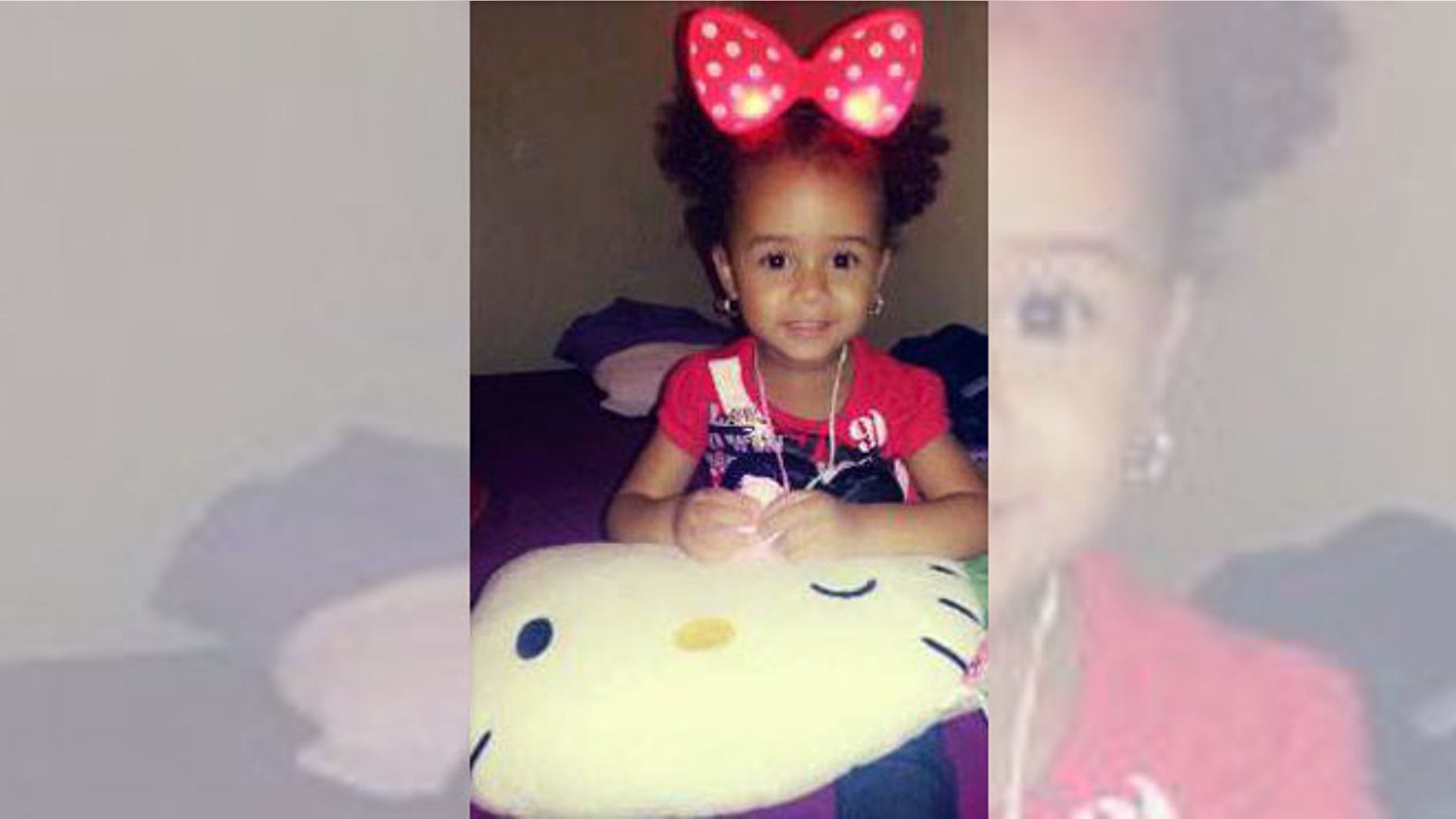 The tragic death of a 3-year-old New York City girl who police said was fatally beaten by her stepfather after soiling her pants has been ruled a homicide.
The city's medical examiner said Monday that toddler Jeida Torres died of blunt impact injures to her head and torso.
Kelsey Smith, 20, has been charged with assault and acting in a manner injurious to a child under 13, though police said charges are likely to be upgraded.
Police found the little girl unconscious and unresponsive in a Brooklyn homeless facility on Saturday and was pronounced dead at the hospital.
Her 5-year-old brother, who was also assaulted and hospitalized, told detectives that Smith kicked Torres, banged her head against a bed frame and then choked her after she soiled her diaper.
Smith's uncle, Mark Almodovar, told the New York Daily News that he spoke with his nephew Sunday night and he told him he didn't mean to kill the little girl.
"He's saying he could beat this for the simple reason it's not a murder charge," Almodovar said. "I told him, 'You're gonna go to jail for a long time, you killed a little girl."
Smith was taken to the hospital Monday after allegedly attempting to slit his wrists.
Almodovar told the press that his nephew wants to "show everyone he didn't intentionally kill the girl."
"He admits he did it wrong. He admits he used too much force when he back-slapped her," the uncle said.
The Associated Press contributed to this report.
Follow us on twitter.com/foxnewslatino
Like us at facebook.com/foxnewslatino