Manchester attack: Witness describes comforting 8-year-old girl killed moments after explosion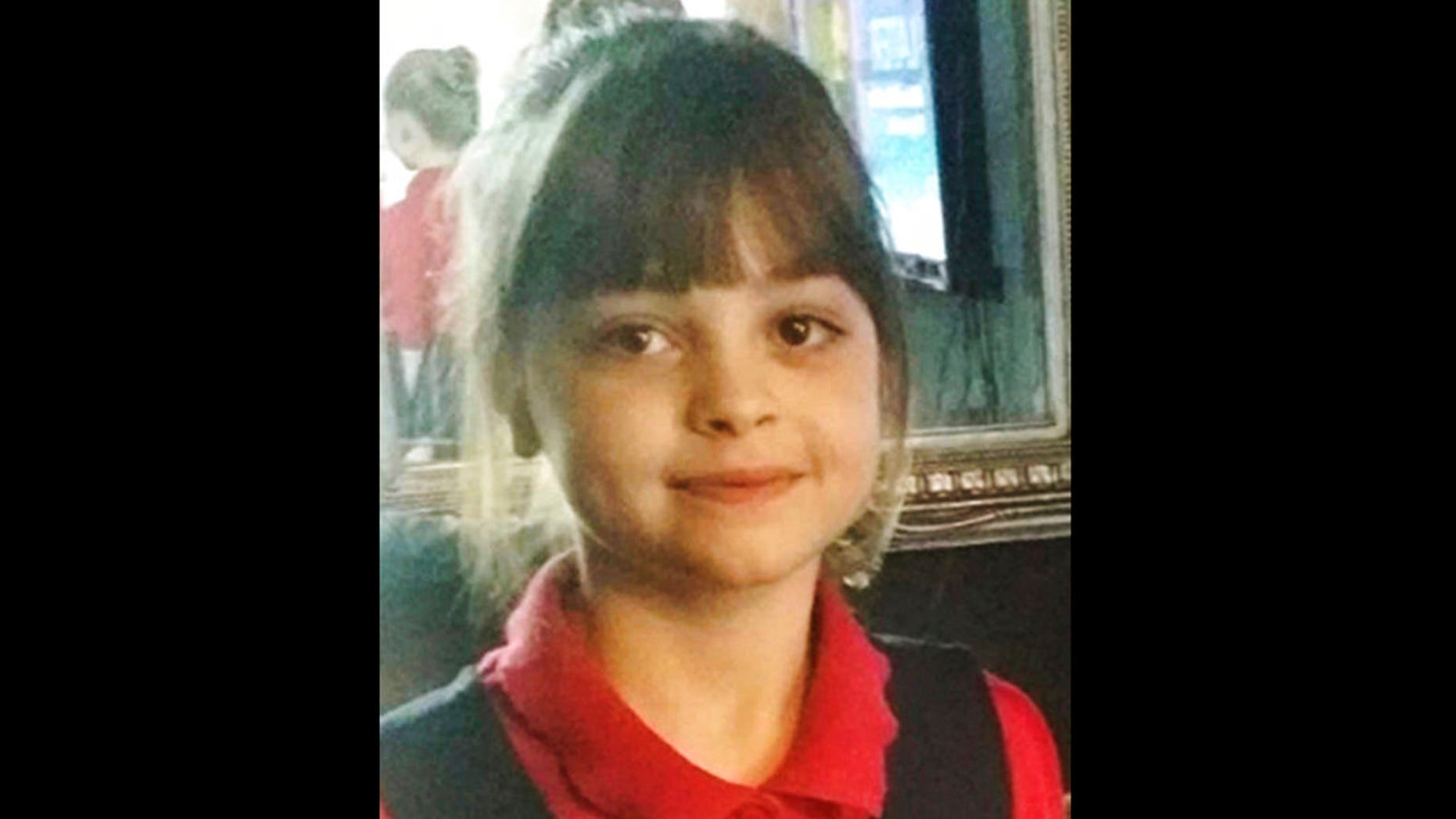 The man who comforted 8-year-old Saffie Rose Roussos moments after the explosion at the Manchester arena on Monday said news of the girl's death has devastated him ever since.
"Since then I haven't stopped crying," Paul Reid told People Magazine.
Reid, a forklift operator, was at the venue that night waiting for a friend who was working during Ariana Grande's concert when he heard the bomb go off. He immediately ran up the staircase to help the injured people, the magazine reported.
"I just knew it was a bomb. Because of the times we're in, even if a car goes off, I think it's a bomb," Reid told People.
ARIANA GRANDE CONCERT ATTACK: VICTIMS IN MANCHESTER BLAST IDENTIFIED
The first person he spotted was Roussos, lying on the floor of the foyer. She was suffering from injuries on her body and seemed to be losing consciousness.
"I asked her her name and I thought she said 'Sophie,' and I asked her age," Reid said. "Then I realized she was struggling to talk and she asked, 'Where's my mum?'"
Reid said he told Roussos that they were going to find her mom soon. He stayed with her and did the best he could to comfort her as chaos unfolded around them.
"I kept on being like, 'Sophie, come on. We are going to go now' — trying to keep her talking, keep her awake," Reid recalled.
MANCHESTER ATTACK: HUNT FOR POSSIBLE 2ND BOMB UNDER WAY
Emergency responders showed up shortly after and put her into an ambulance. Reid didn't stop helping the wounded, assisting paramedics on the scene until 4 a.m. Tuesday. By the end of the night, he had helped treat about seven people.
He called police to see how Roussos was doing when he got home. They didn't give him any information, saying it was too soon to see.
MANCHESTER ARENA SUICIDE BOMBER: WHO IS SALMAN ABEDI?
But hours later, Reid received news he didn't want to hear: Roussos was identified as the second person killed in the Manchester attack.
"When I put her in that ambulance, she was alive and I thought I'd be seeing her again — and standing over her bed and telling her how much of a soldier she is," Reid told People Magazine.
"Trust me, there were big men in there screaming and crying, and she wasn't doing anything like that. Not even crying."
Roussos was described as by the head teacher of the Tarleton Community Primary School as "simply a beautiful little girl in every aspect of the world. She was loved by everyone and her warmth and kindness will be remembered fondly. Saffie was quiet and unassuming with a creative flair."
Reid added that he's now "taking it day by day" since the explosion that killed 22 people and injured 119 others. Among the dead were 17 women and girls. At least 12 children under the age of 16 were hospitalized.
Roussos was the youngest person to die in Monday's attack.