Mali Tuareg rally urges release of MNLA rebels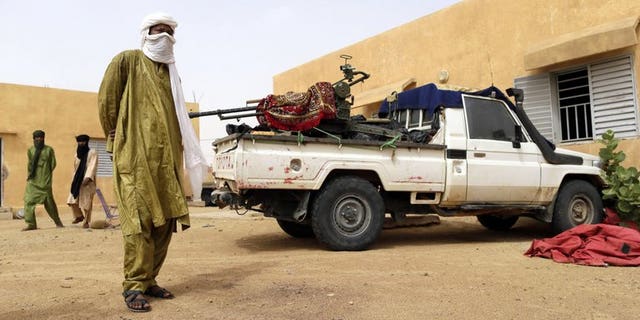 BAMAKO, Mali (AFP) – Around 100 supporters of Mali's main Tuareg rebel group demonstrated Tuesday in the northern city of Kidal to demand the release of fighters detained in Bamako.
"We are marching today to demand that Mali release Tuareg fighters from the MNLA (National Movement for the Liberation of Azawad) held in Bamako," Moussa Ag Mohamed, a young demonstrator, told AFP by phone.
The MNLA and the authorities in Bamako reached a deal in June that allowed Malian troops to enter the rebel bastion of Kidal ahead of the July 28 presidential vote.
The agreement sealed in neighbouring Burkina Faso also included confidence-building measures, such as the release of fighters detained during the conflict.
Demonstrators chanted "Free our political prisoners" and waved flags with the colours of Azawad, the name Tuareg people give to what they consider their ancestral homeland in northern Mali.
The march came five days ahead of the presidential poll's runoff and took place under the watch of Malian, French and United Nations troops.
The Ouagadougou deal provides for talks on Azawad's autonomy to start between Tuareg rebels and the new administration 60 days after a cabinet is formed.
One of the group's senior political leaders warned on Sunday that the MNLA would not hesitate to take up arms again if the election winner failed to reach a negotiated solution.