Loud booms in Saudi Arabia's capital as military intercepts missiles from Yemen: report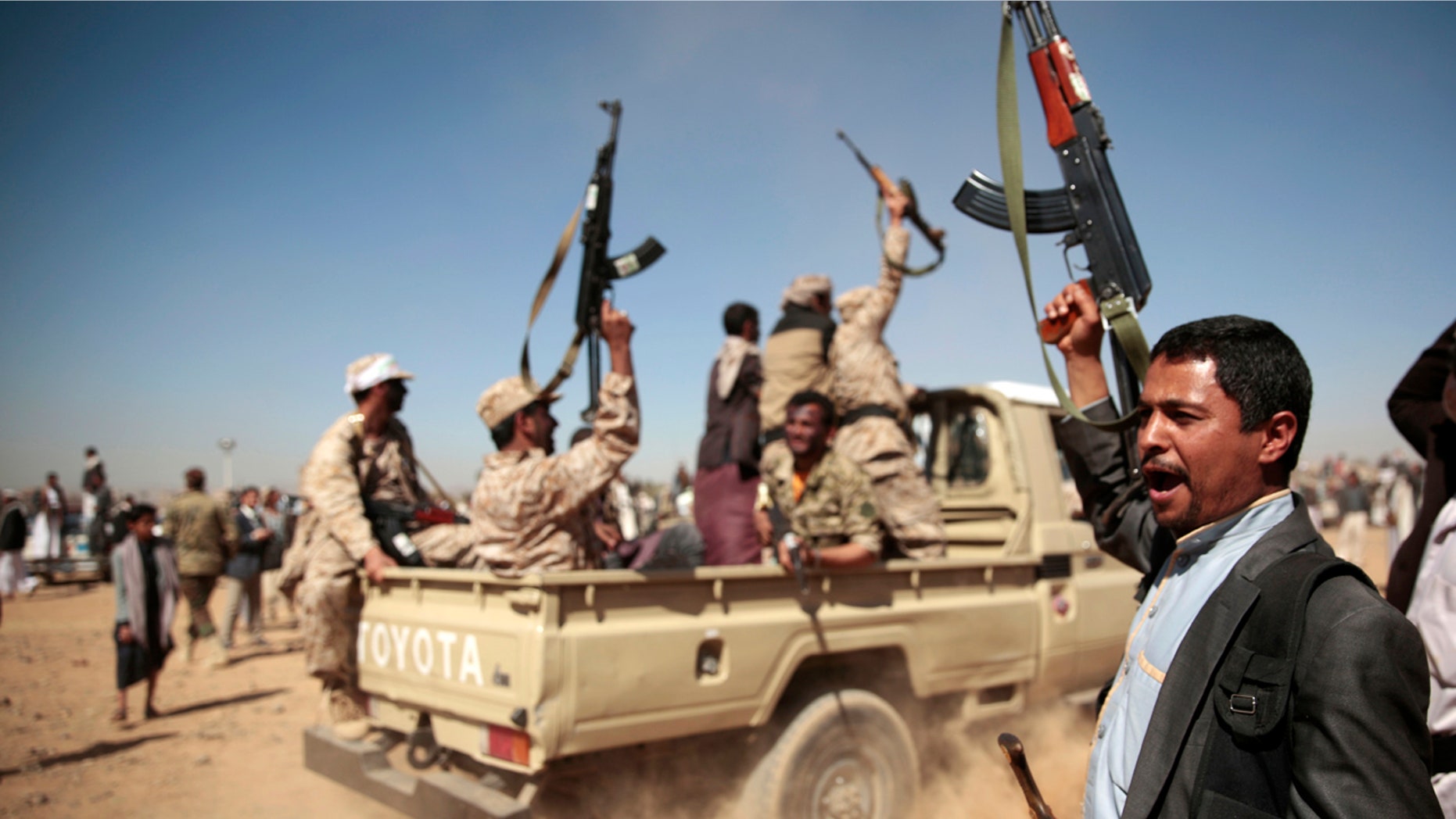 Riyadh, the capital of Saudi Arabia, was the target of ballistic missiles fired Wednesday by Yemen's Iran-backed Shiite rebels, a Saudi-owned news channel said.
Four loud booms were heard in the city center Wednesday, witnesses told Reuters.
The Saudi military said a missile was intercepted, Al Arabiya reported.
The latest missile attack comes after a months-long campaign by Shiite rebels in Yemen to strike Riyadh.
Since 2015, the rebels have fired 100 missiles into neighboring Saudi Arabia, mostly near the border. Saudi officials said their military intercepted most of the missiles.
Saudi Arabia and its allies launched the war against the rebels in 2015 on behalf of Yemen's internationally recognized government. The rebels currently control Yemen's capital, Sanaa, and much of the country's north.
World powers have accused Iran of providing support for the rebels in Yemen, including supplying them with long-range missiles that are capable of reaching Riyadh. The Iranian government denies the allegations.
The attack on Saudi Arabia, a key ally of the U.S. in the Middle East, comes less than a day after President Donald Trump also pulled the U.S. out of the 2015 nuclear accord with Iran.
The Associated Press contributed to this report.