London shares inch higher amid Syria deal talk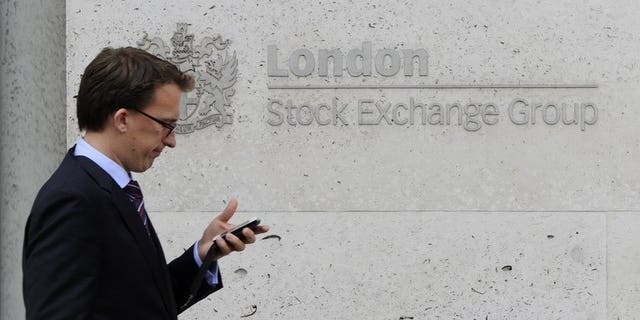 LONDON (AFP) – London shares edged fractionally higher on Wednesday, with traders cautious despite a possible deal aimed at preventing a US-led military attack on Syria.
The benchmark FTSE 100 index of leading shares ended the day up 0.07 percent at 6,588.43 points.
US President Barack Obama on Tuesday asked Congress to delay voting on whether to take military action in Syria.
In a live address to the nation from the White House, Obama said delaying a decision on military intervention was necessary to give a chance to Russia's plan to neutralise its ally's chemical weapons.
But he warned that it was too early to tell if Russia's plan would work, and said cruise missile destroyers would remain stationed in the Mediterranean, ready to strike.
British software firm ARM Holdings was the day's best performer, ending the day up 4.84 percent at 986.5.
It was followed by newly merged mining giant Glencore Xstrata, which added 3.12 percent at 339 on news it had put its proposed US$7 billion Wandoan open-cut energy coal project in Australia on hold as oversupply drags on prices.
The Switzerland-based commodities firm, which came into being with a mega-merger between Glencore and Xstrata in May, said the 30-million-tonnes-a year Queensland project was among several of its greenfield operations now on ice globally.
The day's worst performer was motor insurer Admiral, which slipped 4.14 percent to 1,227, followed by Kingfisher, Europe's biggest home-improvements retailer, which dipped 2.74 percent to 408.5.
Lloyds Banking Group remained the most traded blue-chip by volume with 175.39 million units switching owners, followed by Vodafone which saw 108.88 million units change hands.
On the currency markets, sterling climbed to $1.5805 at 5:15 pm from $1.5728 at the same time on Tuesday, and also crept up to 1.1890 euros from 1.1869 over the same period.