Leftist LatAm leaders to meet over Morales jet row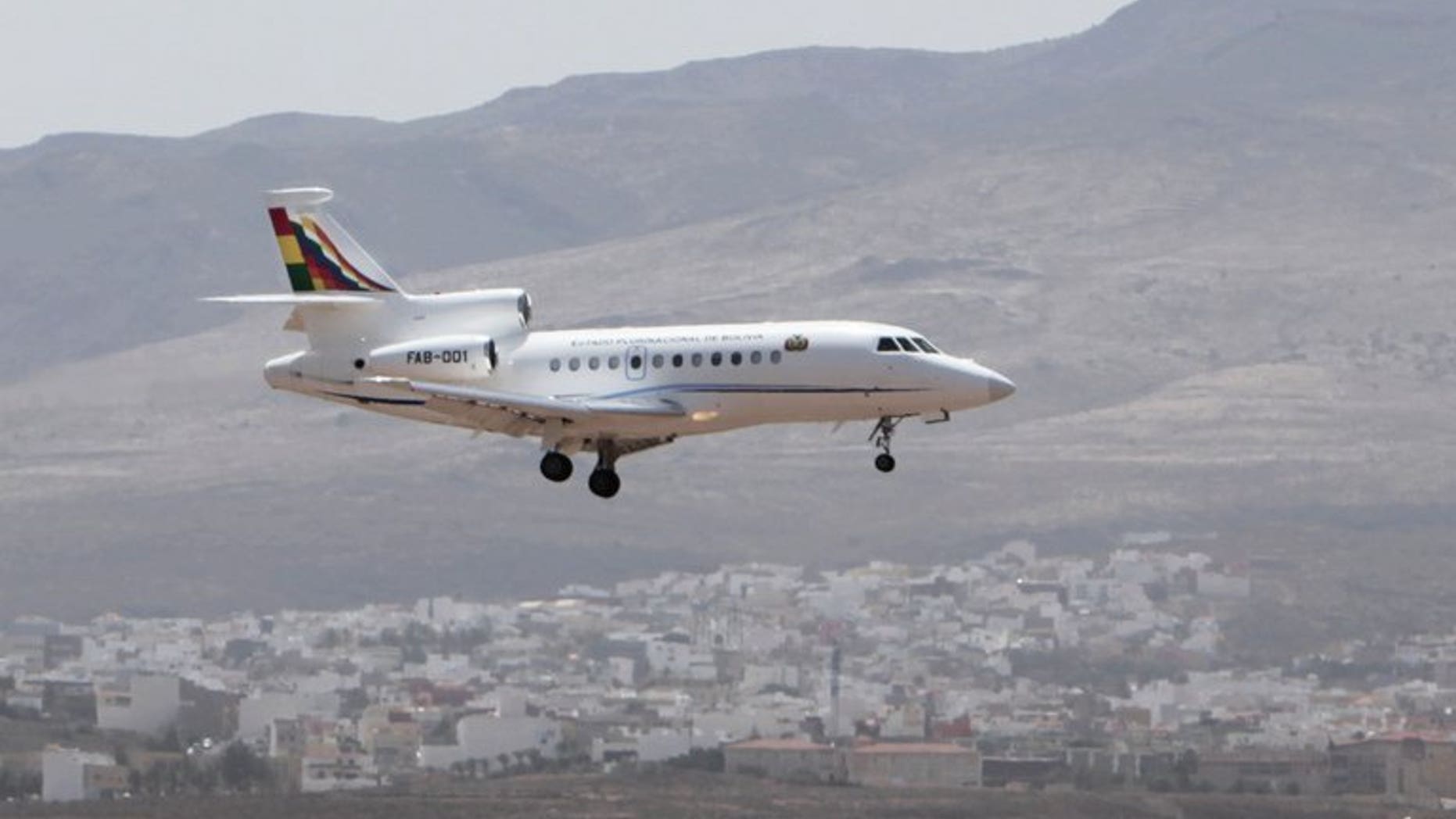 LA PAZ (AFP) – Leftist Latin America leaders are preparing to meet in Bolivia on Thursday following the controversial diversion of President Evo Morales's aircraft in Europe, La Paz said Wednesday.
Bolivian officials accuse France, Portugal, Italy and Spain of denying entry to Morales's jet late Tuesday as it flew back from Russia after "unfounded rumors" US intelligence leaker Edward Snowden was on board.
"Several Latin American presidents are arranging among themselves to meet tomorrow (Thursday) in the city of Cochabamba, starting at noon," Bolivian Vice President Alvaro Garcia said.
Among those expected to attend are Ecuador's Rafael Correa, Argentina's Cristina Kirchner, Venezuela's Nicolas Maduro, and Uruguay's Jose Mujica, among others, Garcia said, without giving a definitive list of attendees.
Correa earlier announced his intention to promote -- alongside Peruvian President Ollanta Humala -- a summit of the Union of South American Nations (UNASUR) to discuss the incident.
The incident has sparked a bitter row, with Morales saying it "was like a near 13-hour kidnapping" and his government announcing it had lodged a complaint with the United Nations.
Latin American countries have joined across ideological lines in expressing anger over the incident, with UNASUR expressing "outrage and profound regret."
The regional bloc issued a statement calling the European diversions "unfriendly and unjustifiable acts, which also posed a serious security risk to the Bolivian head of state and his entourage."
The group demanded "clarification of facts and explanations as may be appropriate."
Brazilian President Dilma Rousseff expressed "indignance" over the treatment of Morales, calling it a "provocation" that concerned "all of Latin America."
In La Paz, some 100 demonstrators hurled stones and burned a French flag outside Paris's embassy, chanting: "Hypocrite France! Colonizer France!... Fascist France, get out of Bolivia!"