Leader of Nigerian Islamic uprising boasts of daring attack on military bases, threatens US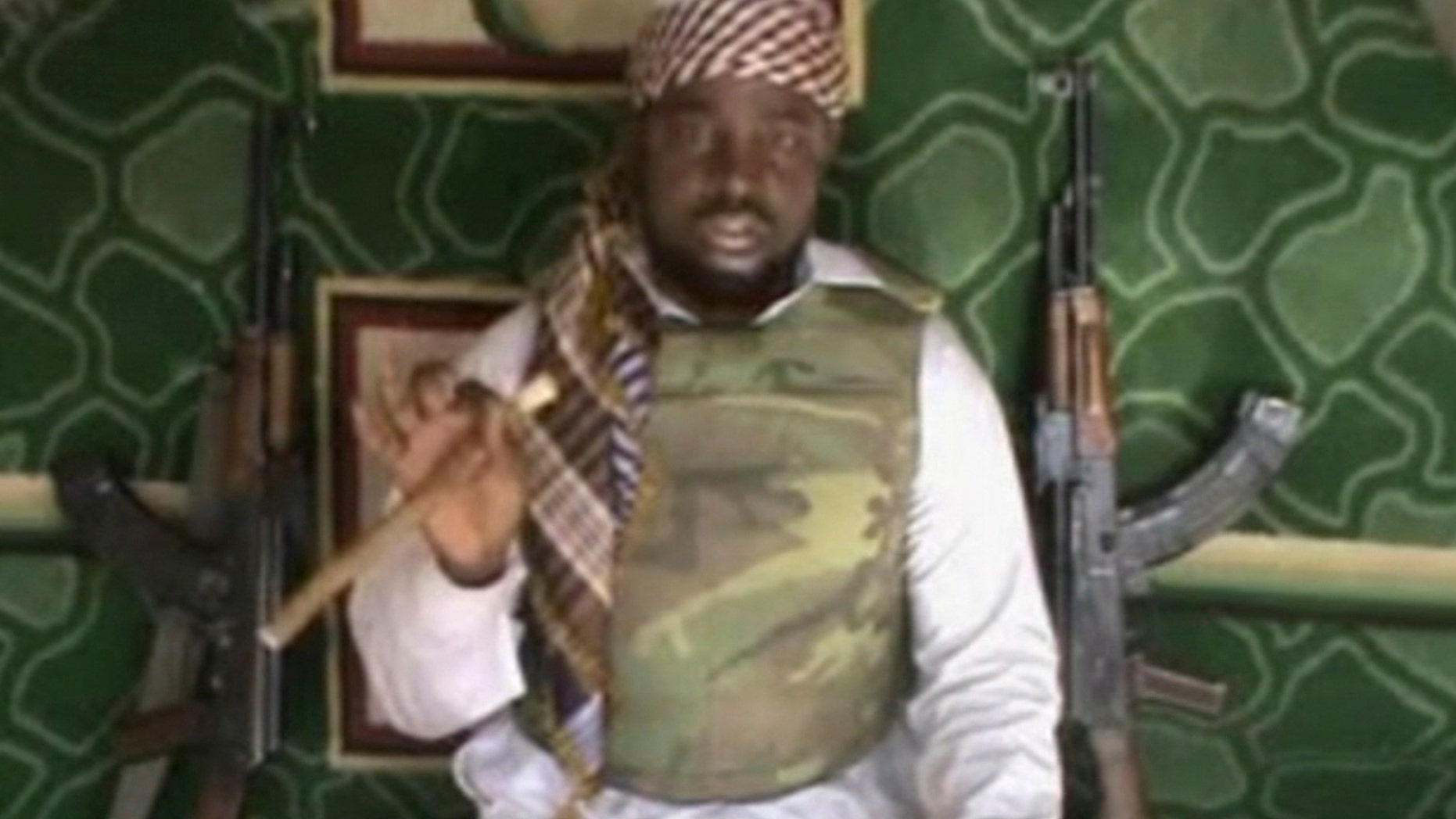 LAGOS, Nigeria – The leader of an Islamic extremist group in northeastern Nigeria boasts in a new video of a daring attack on military bases in a provincial capital and threatens to attack the United States next.
Few believe the Boko Haram terrorist network currently has the capability for such complex attacks, although some officials fear its insurgency could spread to neighboring states.
In his first statement since the United States designated Boko Haram a terrorist network last month, Abubakar Shekau swore at the U.S., calling it a prostitute nation of infidels and liars. The U.S. government in July posted a reward of $7 million for information leading to Shekau's arrest.
He claims the U.S. cannot hurt his movement, citing the Sept. 2011 terrorist attacks as evidence.
"If you had the capability, you would have done it in your own country. Where were you when your World Trade Center was bombed, including your Pentagon, when you were confronted on your own turf?" he asks.
The authenticity of the video could not be independently verified. However, the video was distributed through the same channels the group has used before.
Eyes glaring with anger, Shekau is seen gesticulating wildly in the video as he vows: "By Allah, we will never stop. Don't think we will stop in Maiduguri. Tomorrow you will see us in America itself."
A Nigerian unrelated to Boko Haram, Umar Farouk, sewed a bomb into his underwear to try to blow up a U.S. airliner heading from Amsterdam to Detroit on Christmas Day 2009. He is serving a life sentence.
Farouk, like Boko Haram, has spoken out against the massive corruption in oil-rich Nigeria that allows many politicians and businessmen to live in opulence while the majority of Nigerians struggle to put food on the table. The mainly Muslim northeast has the worst rates for poverty, literacy and health care. Nigeria's 160 million people are almost equally divided between Christians and Muslims.
Shekau's video includes footage said to be of a brazen Dec. 2 attack on an air force base outside Maiduguri, capital of Borno state, showing night shots of blazing buildings as explosions blasted, victims could be heard screaming.
Hundreds of extremists in all-terrain vehicles and on motorcycles led by a stolen armored personnel carrier also stormed and destroyed artillery barracks two kilometers (1.2 miles) from the base.
It was unclear how such a large convoy could move undetected at night in an area under curfew. The bold attack at the heart of the military operation against the insurgents confirmed doubts about military claims to have driven insurgents out of all northeast urban centers, and raised questions about the effectiveness of a 7-month-old state of emergency.
___
Associated Press writers Haruna Umar in Maiduguri, Nigeria, and Sunday Alamba in Lagos, Nigeria, contributed to this report.