Late North Korean leader Kim Jong Il's body to lie in state in perpetuity in palace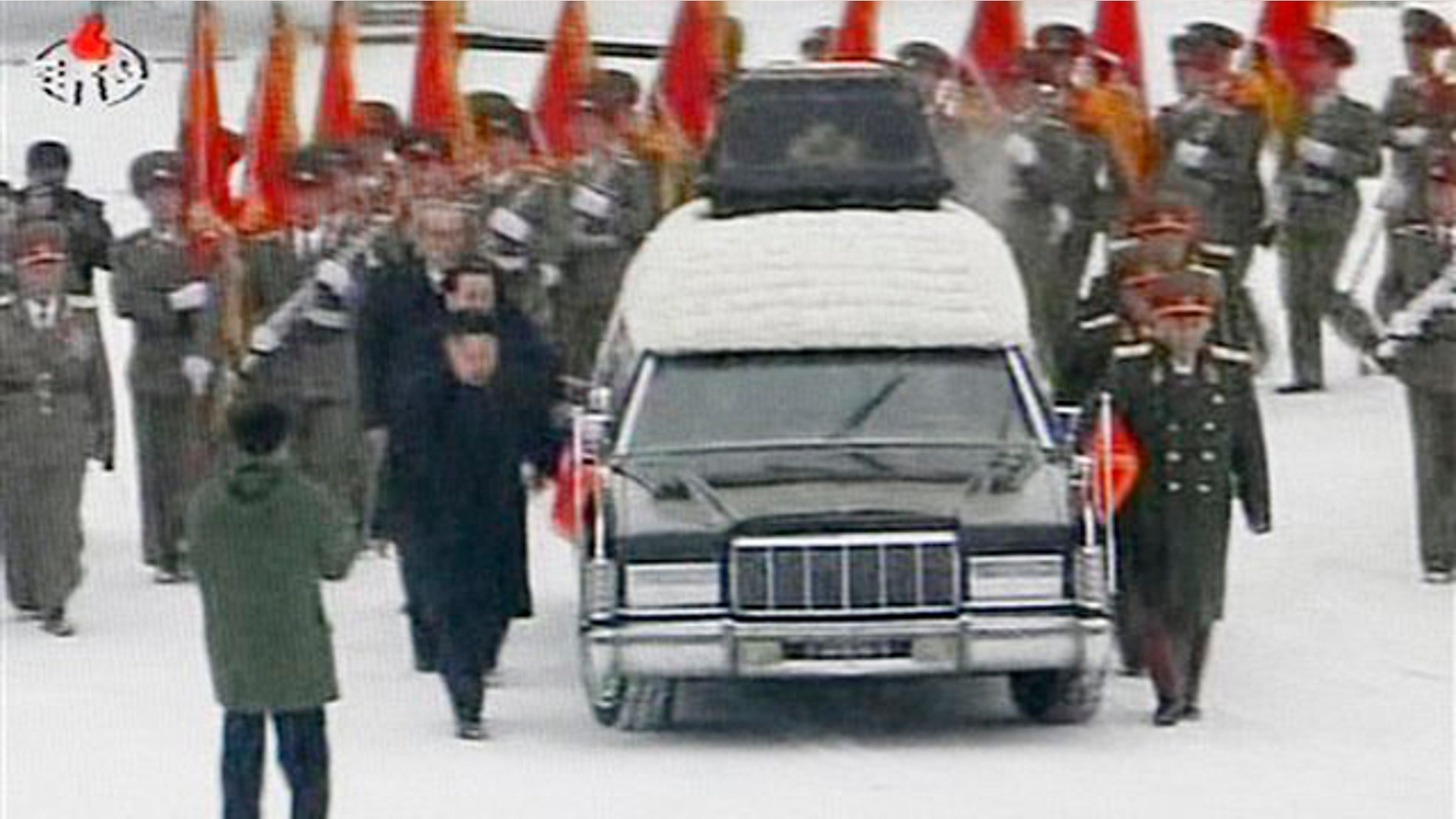 PYONGYANG, North Korea – North Korea announced Thursday that the body of Kim Jong Il will lie in state in perpetuity in a Pyongyang palace and memorial towers will be built nationwide, as part of plans to honor the late leader.
Kim died on December 17, 2011 of a heart attack at age 69 after 17 years in charge of the impoverished but nuclear-armed nation. His son Kim Jong Un has taken over the leadership.
The ruling Communist Party, describing the late Kim as its "eternal leader," announced that his body would lie in state at the Kumsusan Memorial Palace, AFP reported.
Kim's corpse was on display at the palace before an elaborate funeral on December 28. The embalmed body of his father, founding president Kim Il Sung, is on view to favored visitors at the building.
The party, in a report carried by the official news agency, announced plans for a statue to Kim Jong Il. It also said smiling portraits "and towers to his immortality" would be built nationwide.
His birthday on February 16, "the greatest auspicious holiday of the nation," would be named the Day of the Shining Star, according to the decision made by the political bureau of the party's central committee.
The late Kims were the subject of a massive personality cult that bestowed near-godlike status on them. Kim Il Sung, whose birthday on April 15 is known as the Day of the Sun, was declared eternal president after his death in 1994.
The North is now burnishing the image of Kim Jong Un, who is aged in his late 20s.
Paik Hak Soon, of Seoul's Sejong Institute think tank, said Thursday's announcement indicated that Kim Jong Il's body would be embalmed and put on display, just like his father.
"It shows the absolute authority of the past leaders and is also aimed at boosting Kim Jong Un's status as their direct descendant," he said.
The announcement gave few details on what kind of statue would commemorate Kim Jong Il.
A towering bronze statue of Kim Il Sung, unveiled in 1972 to mark his 60th birthday, is customarily the first stop for foreign visitors to Pyongyang. Tour groups or individuals are expected to lay flowers at its feet.
Thursday's statement came in the wake of a report that North Korean authorities had begun to punish citizens who did not display enough sadness at Kim Jong Il's death.
"The authorities are handing down at least six months in a labor training camp to anybody who didn't participate in the organized gatherings during the mourning period, or who did participate but didn't cry and didn't seem genuine," The Daily NK said, citing a source in North Hamkyung province in North Korea.
The online paper -- which is based in South Korea and run by opponents of the North Korean government -- said that the source reported that those critical of the country's dynastic system were being sent to re-education camps or banished with their families to remote areas.