Kuwait court acquits ex-MPs of insulting emir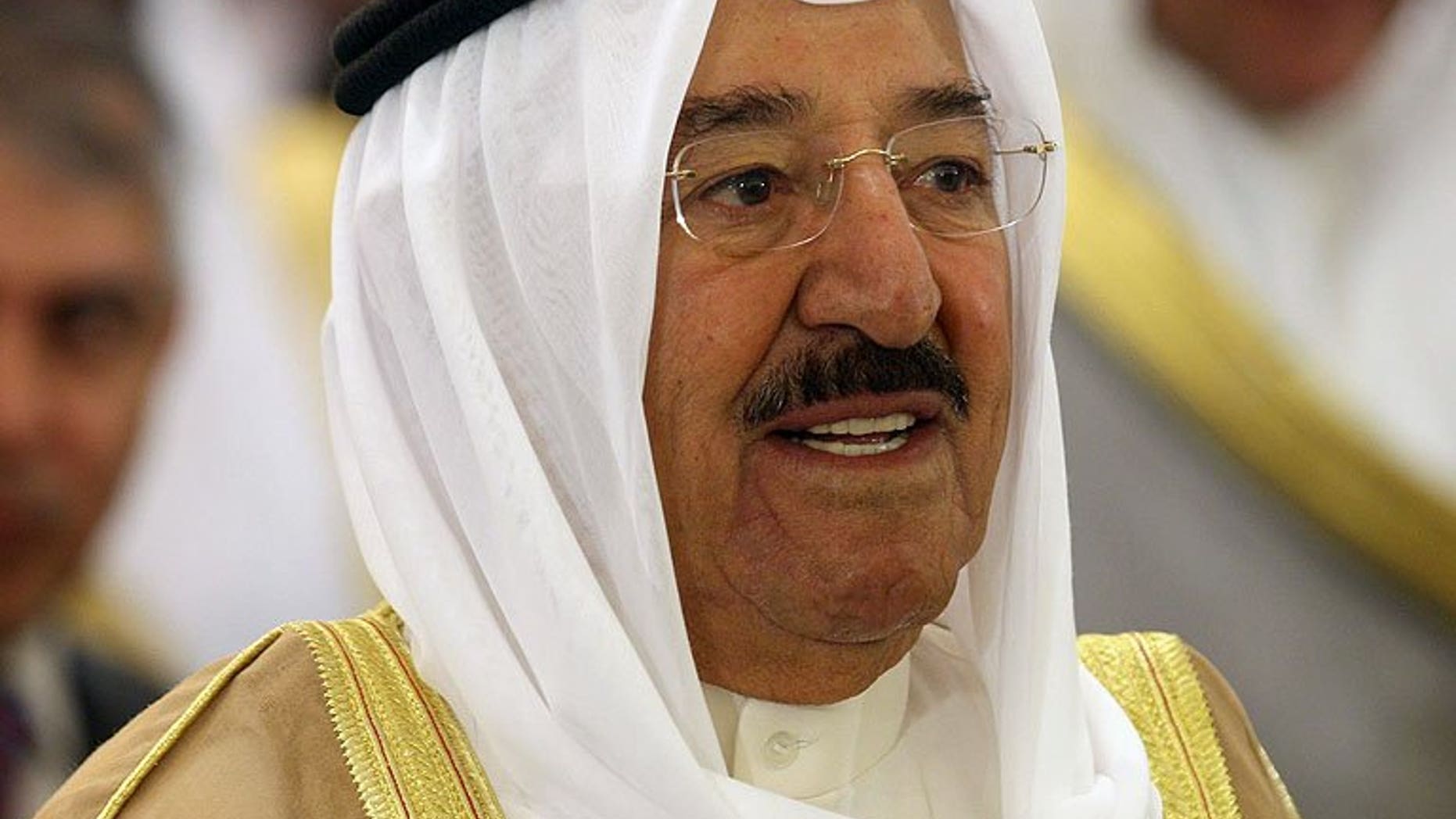 KUWAIT CITY (AFP) – Kuwait's appeals court on Monday overturned a three-year jail term on three former opposition MPs and acquitted them from the charge of insulting the emir, a rights activist said.
In February, a lower court handed the jail terms against Falah al-Sawwagh, Bader al-Dahum and Khaled al-Tahus for making remarks at a public rally in October 2012 that were deemed offensive to Emir Sheikh Sabah al-Ahmad al-Sabah.
"The appeals court acquitted the three former lawmakers," Mohammad al-Humaidi, director of the Kuwait Society for Human Rights wrote on his Twitter account.
The Kuwaiti government can still challenge the acquittal before the Supreme Court whose rulings are final.
Also on Monday the appeals court reduced a two-year jail term that had been handed to law professor Rashed al-Hajeri for tweeting remarks that had been deemed insulting to the ruler, according to the verdict.
Hajeri, who was convicted of publicly undermining the authorities of the emir and for misusing his mobile phone, will now serve 20 months in prison.
The former MPs were charged with undermining the status of the emir during an address at a public gathering in which they warned that any amendment to the electoral law could lead to street protests.
The amendment was confirmed on June 10 by the constitutional court which also ordered the dissolution of parliament over procedural flaws.
The acquittal verdict comes just five days ahead of Saturday's general polls, the second in eight months, which the opposition is boycotting.
Kuwaiti courts have given various jail terms against a number of opposition tweeters for allegedly insulting the emir. Many more are on trial on similar charges.
Oil-rich Kuwait has been rocked by ongoing political disputes since mid-2006 that have stalled development despite abundant surpluses.