Kerry says he will meet Netanyahu, Abbas this week in bid to ease Israeli-Palestinian tensions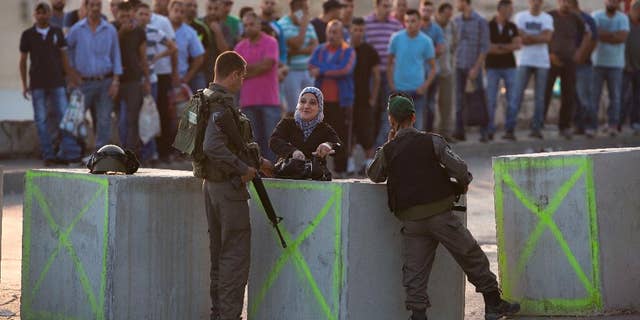 PARIS – U.S. Secretary of State John Kerry says he'll be meeting this week with Israeli Prime Minister Benjamin Netanyahu and Palestinian leader Mahmoud Abbas in a bid to ease tensions that have erupted in deadly violence.
Kerry plans talks with Netanyahu in Germany and then, after a meeting on Syria in an as-yet undetermined location, intends to see Abbas and Jordanian King Abdullah in the Mideast.
Kerry isn't giving the exact dates. But U.S. officials say Kerry probably will be in Germany on Thursday and Jordan on Saturday. The officials spoke on condition of anonymity because they were not authorized to publicly discuss Kerry's travel plans.
Over the past month, eight Israelis have been killed in Palestinian attacks, most of them stabbings, and 40 Palestinians have been killed by Israeli fire.