Canadian Prime Minister Justin Trudeau apologized Thursday over his growing blackface scandal but stopped short of saying whether there were more pictures or videos of him dressed up in darkened makeup.
"I am wary of being definitive about this because the recent pictures that came out, I had not remembered," he said during a news conference in Winnipeg. "And, the question is, how can you not remember that? The fact is, I didn't understand how hurtful this is to people who live with discrimination every single day."
The Liberal Party leader and son of former Canada Prime Minister Pierre Trudeau also blamed his "place of privilege" for his actions.
"I've always acknowledged that I come from a place of privilege but now I need to acknowledge that that comes with a massive blindspot," he said.
During his apology, he said he has since known dressing up in blackface was "always unacceptable."
"I should have understood that then, and I never should have done it," he said.
Earlier Thursday, Trudeau, 47, faced embarrassment after a new picture and video surfaced showing him wearing blackface, the third such incident to emerge in the past 24 hours.
A video obtained by Global News showed Trudeau covered in dark makeup with his hands in the air laughing, sticking out his tongue and making faces. His arms and legs were covered in black makeup as well. The video was shot in the 1990s but it's unclear where it took place.
News of the footage came a day after Globe and Mail's Robert Fife tweeted a picture of Trudeau wearing an afro wig and singing the Jamaican song "Day-O," during a talent show in the early 1990s at Jean Brebeuf High School.
CANADIAN PM JUSTIN TRUDEAU ADMITS WEARING BROWNFACE IN 2001 SCHOOL PHOTO, APOLOGIZES
Trudeau already had apologized Wednesday after a school yearbook image emerged of him wearing dark makeup and a turban at an "Arabian Nights" party in 2001. The prime minister said, "it was a dumb thing to do."
Time magazine posted the photo, which it said was published in the yearbook from the West Point Grey Academy, a private school in British Columbia where Trudeau worked as a teacher before he entered politics.
TRUDEAU'S LIBERALS IN FIGHT OF THEIR LIVES AS CANADIAN ELECTION CAMPAIGN KICKS OFF
Trudeau, who launched his reelection campaign a little over a week ago, told reporters traveling with him on his campaign plane that he should have known better.
"I'm pissed off at myself, I'm disappointed in myself," he said.
"I should have known better then but I didn't, and I am deeply sorry for it," he added. "I'm going to ask Canadians to forgive me for what I did. I shouldn't have done that. I take responsibility for it."
"I should have known better then but I didn't, and I am deeply sorry for it. I'm going to ask Canadians to forgive me for what I did."
CNN'S DON LEMON KNOCKS TRUMP WHILE PRAISING JUSTIN TRUDEAU'S APOLOGY OVER BROWNFACE PHOTO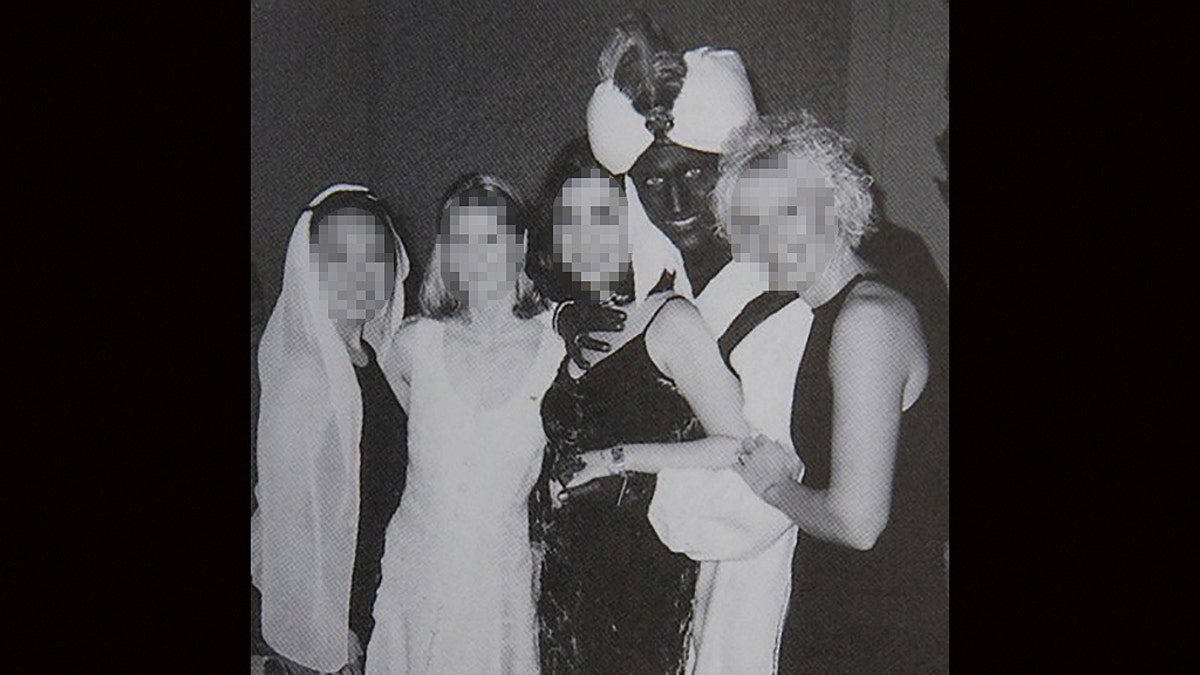 It's unclear what, if any, political consequences Trudeau may face as he seeks another term. Pre-picture polls in Canada have shown him facing a serious challenge from Conservative leader Andrew Scheer.
Following Trudeau's first apology, Scheer told reporters, "Wearing blackface is an act of open mockery and racism. It was just as racist in 2001 as it is in 2019."
Many Liberals, some of them minorities, rallied around Trudeau on Thursday, reflecting the reservoir of goodwill over his past support of diversity.
Canadian Defense Minister Harjit Sajjan, a Liberal who is Sikh, said that what Trudeau did was wrong but that the prime minister had a record of standing up for minorities. Trudeau named Sajjan Canada's first Sikh defense chief in 2015.
Half of Trudeau's Cabinet is made up of women, four are Sikh and his immigration minister is a Somali-born refugee.
Greg Fergus, a Liberal member of Parliament who is black, said there was a lot of confusion and hurt in the black community but noted that the prime minister apologized.
Fergus pointed out that Trudeau had put Viola Desmond, a black woman who refused to leave the whites-only section of a Canadian movie theater in the 1940s, on Canada's $10 bill.
"I think the real measure of the man, and I think the thing we need to be talking about, is all the amazing things we have done for diversity," Fergus said.
Mitzie Hunter, a Liberal who's running to lead the party in Ontario provincial politics and is black, tweeted: "I know it is not representative of the man he is. This is a teachable moment for all of us. I accept his apology and I hope Canadians do too."
Still, other liberals weren't ready to forgive and forget.
"I am deeply troubled by what this means to Canada. Young kids are not just going to see just one or two but multiple images of the prime minister mocking their lived reality," said Leftist New Democrat leader Jagmeet Singh, who is Sikh. "This is so hurtful to so many Canadians."
Trudeau was just the latest politician to come under fire for posing in racially offensive photos.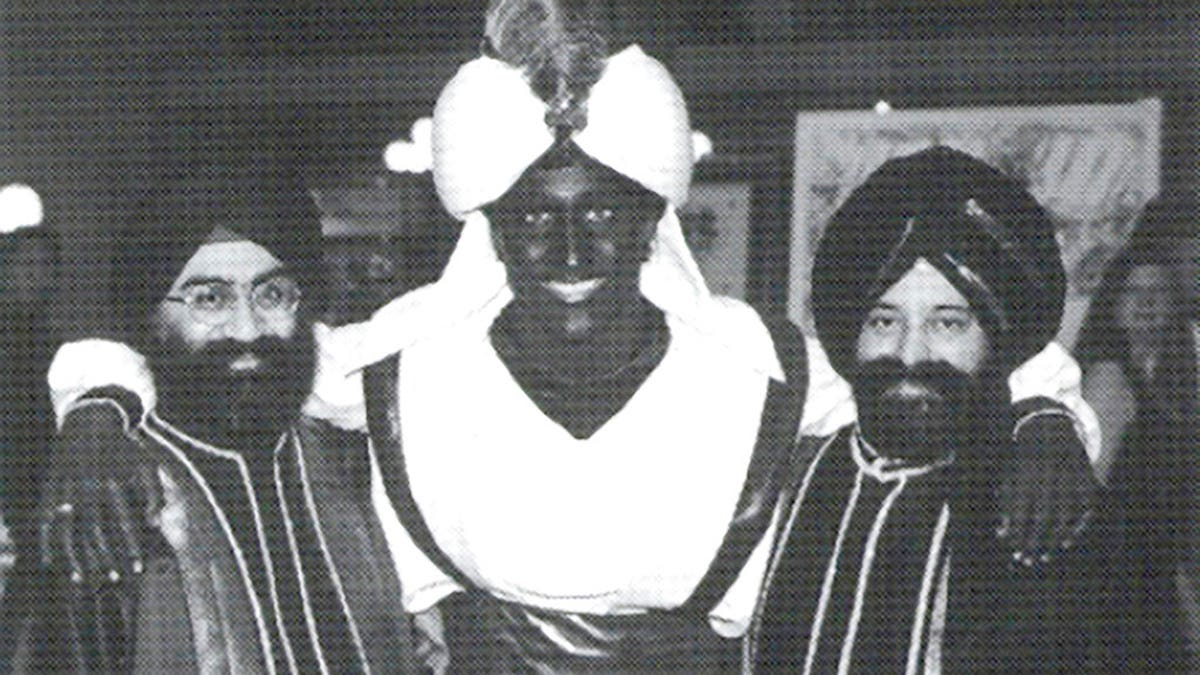 CLICK HERE FOR THE FOX NEWS APP
Earlier this year, Virginia Gov. Ralph Northam faced intense pressure to resign after a racist picture surfaced from his 1984 medical school yearbook page. At first, he denied being in the picture but then admitted to wearing blackface to portray Michael Jackson at a dance party in the 1980s. Since then, Virginia Attorney General Mark Herring has acknowledged wearing blackface in college, and Alabama Gov. Kay Ivey has publicly apologized for wearing blackface during a college skit over 50 years ago.
The Associated Press contributed to this report.