Journalists in Mexico killed in record numbers – along with freedom of speech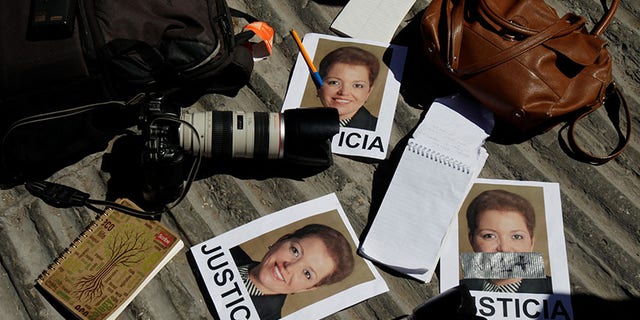 MEXICO CITY – One of the last stories that Mexican journalist Miroslava Breach published before she was brutally gunned down in front of her son was on how drug cartels were covertly backing mayoral candidates in a region notorious for its opium and marijuana production.
On March 23, the 54-year-old correspondent for Chihuahua's La Jornada became the 30th journalist murdered in the country since 2012.
MEXICAN JOURNALIST SHOT DEAD IN NORTHERN STATE OF CHIHUAHUA
According to Reporters without Borders, Mexico is currently the most dangerous country in the world for journalists, with nine media professionals murdered in 2016 alone.
"The effect of the violence is a kind of self-censorship," said Javier Valdez, an award-winning reporter who worked with Breach in northwest Mexico. "You have to know the rules – how the gangs or police or a local politician here or there will respond to a certain story – but those rules can change quickly," he told Fox News.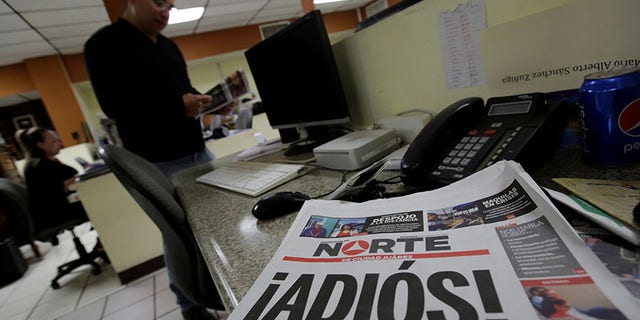 ANOTHER JOURNALIST SLAIN IN MEXICO'S VIOLENT VERACRUZ STATE
"These are impossible conditions in which to practice journalism," Valdez said.
Last month alone five journalist were targeted across the country — three of them fatally.
While organized crime hangs over the majority of reporters' deaths, occasionally the motives are hard to pinpoint. Ricardo Monlui, a newspaper columnist in Veracruz who was shot March 19 by a gunman on a motorcycle, mostly covered issues relating to the sugar-cane industry.
As for Breach, she uncovered many scandals along her 20-year career, yet colleagues and state officials believe her work on the political activities of drug traffickers is what ultimately led to her murder.
"Miroslava documented and denounced the links between state politics and drug trafficking," said Chihuahua Governor Javier Corral, who knew Breach personally, during a radio interview.
MEXICAN NEWSPAPER CLOSES CITING INSECURITY FOR JOURNALISTS
In view of the rising number of journalists being targeted, the Mexican government created the Special Prosecutor's Office for Crimes against Freedom of Expression (FEADLE) to investigate all known cases since 2006.
According to a recent freedom of information request made by the Mexican news outlet Animal Político, in the past seven years FEADLE has opened 798 investigations into aggressions against journalists, which included 47 murders, but only three cases have resulted in a criminal conviction.
For Esteban Illades, a leading Mexico City journalist, the problem of impunity can partly be traced to a taut relationship between media and authorities and a notoriously dysfunctional criminal justice system in which startlingly few crimes are solved.
"Historically, in Mexico the government has failed to understand the role of the press and the difficulties they face in doing their jobs," Illades told Fox News. "The criminal justice systems at both the state and federal level are simply inadequate."
Mexico has seen widespread drug violence since the mid-2000s when the federal government launched a crackdown on organized crime. Ironically, the attacks against journalists in recent years have come as the country transitioned into a competitive democracy after 71 years of one-party rule and the media – once largely state-controlled – gained unprecedented freedom.
Yet according to Illades, solidarity among Mexican media outlets and journalists is weak.
"The guild of journalists in Mexico is very fragmented, there are diverse groups with diverse loyalties," he said. "Almost no one supports another journalist who is threatened. On the contrary, I've seen journalists celebrate threats against others because of the kind of work they do."