Israel carried out dozens of strikes in Syria, Netanyahu says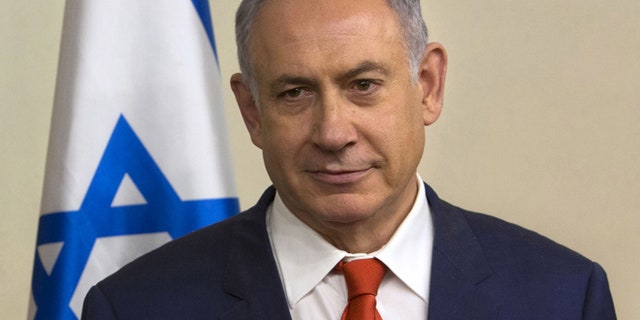 NEWYou can now listen to Fox News articles!
Israeli Prime Minister Benjamin Netanyahu said Monday that his country launched dozens of strikes in Syria to prevent the transfer of weaponry with Hezbollah fighters, Reuters reported.
Netanyahu, who did not specify when the strikes occured or the percise number, said they were meant to prevent the terror group from obtaining more lethal firepower.
"We act when we need to act, including here across the border, with dozens of strikes meant to prevent Hezbollah from obtaining game-changing weaponry."
In March, Syyed Hassan Nasrallah, the leader of Hezbollah in Lebanon, warned Israel against attacking Lebanon, saying it will fight any new war with the Jewish state without any red lines.
"We can strike any target we want inside occupied Palestine," he told a TV station in Lebanon. He said the group has a list of potential targets, including nuclear reactors and biological research centers.
Israeli leaders have said that Hezbollah has built up its rocket arsenal, and some can strike deep inside Israel.
The Associated Press contributed to this report