Iraqi officials: Car bombing in eastern Baghdad kills at least 8 people, wounds 26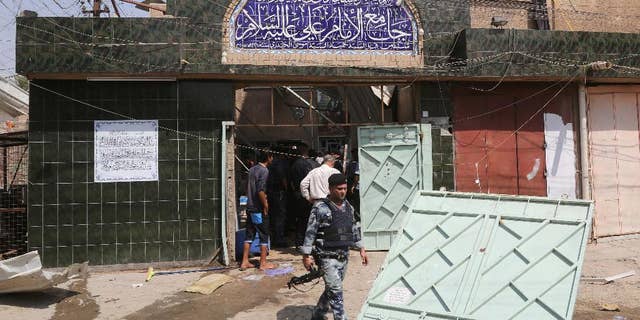 BAGHDAD – Iraqi officials say a car bomb in a busy Shiite area in eastern Baghdad has killed at least eight people and wounded 26.
A police officer says the explosives-laden car went off in the commercial New Baghdad district on Tuesday.
A medical official confirmed the casualty figures. Both officials spoke on condition of anonymity because they are not authorized to talk to media.
The explosion came a day after attacks in Shiite areas in several cities, including Baghdad, killed at least 58 people, among them 15 worshippers who died in a suicide bombing at a Shiite mosque in New Baghdad.
Iraq has faced a growing Sunni insurgency since early this year as the Islamic State group and allied militants have taken over areas in the country's west and north.