Iraqi officials: Car bomb on commercial street in eastern Baghdad kills 8 people, wounds 15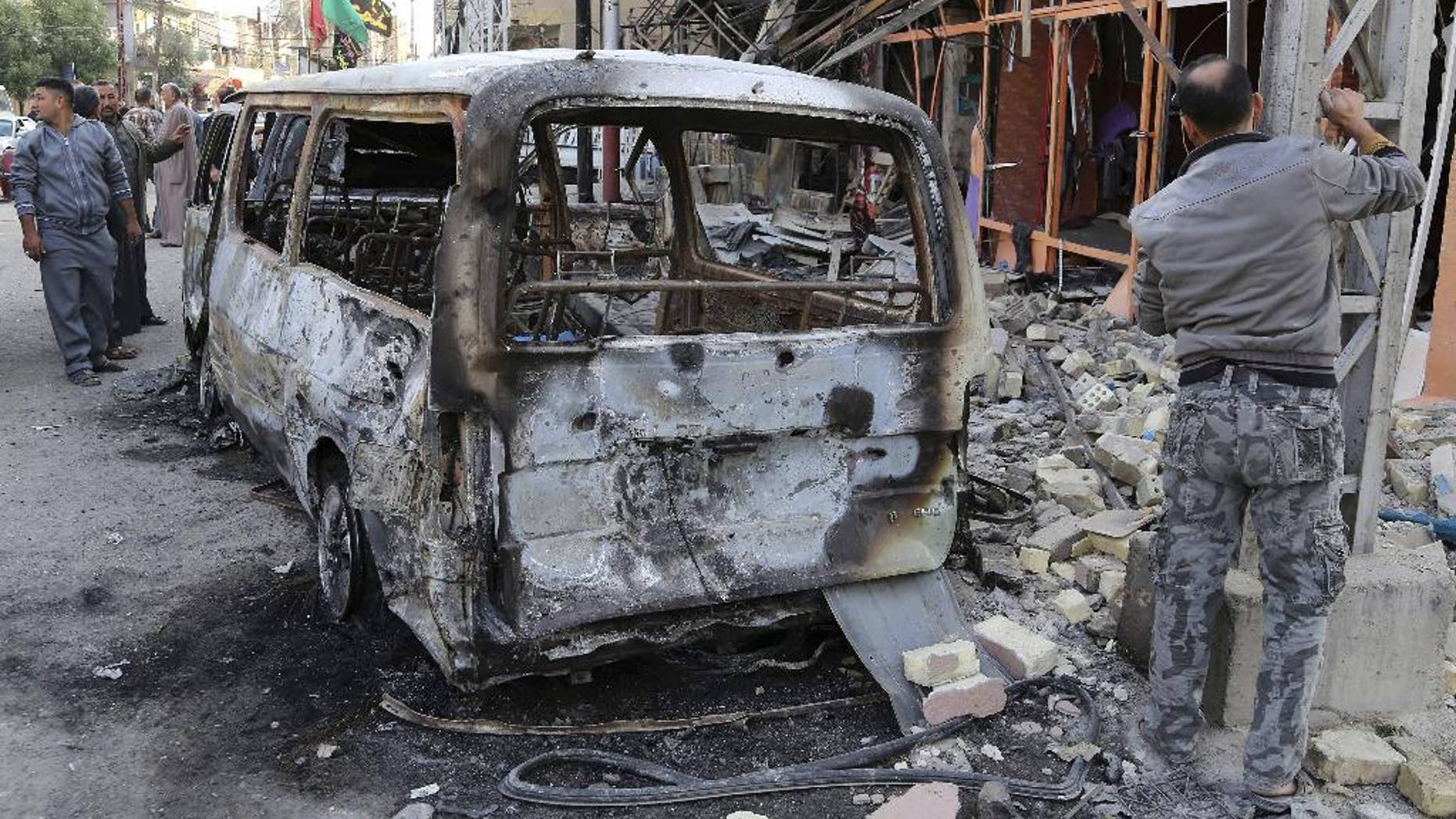 BAGHDAD – Iraqi officials say a car bomb on a busy commercial street in Baghdad has killed at least eight people and wounded 15.
The car detonated on a street in the Meshtal neighborhood in eastern Baghdad on Monday.
Hospital officials confirmed the casualties. All spoke on the condition of anonymity as they are not authorized to brief the media.
The Iraqi capital is seeing near-daily attacks but nothing compared to the rampage in northern and western Iraq by the Islamic State group. Recent bombings have frequently targeted Shiite-majority areas in the capital, but the violence has been considerably subdued from the darkest days of sectarian bloodletting in 2006 and 2007.