Iraq executes 17 people: ministry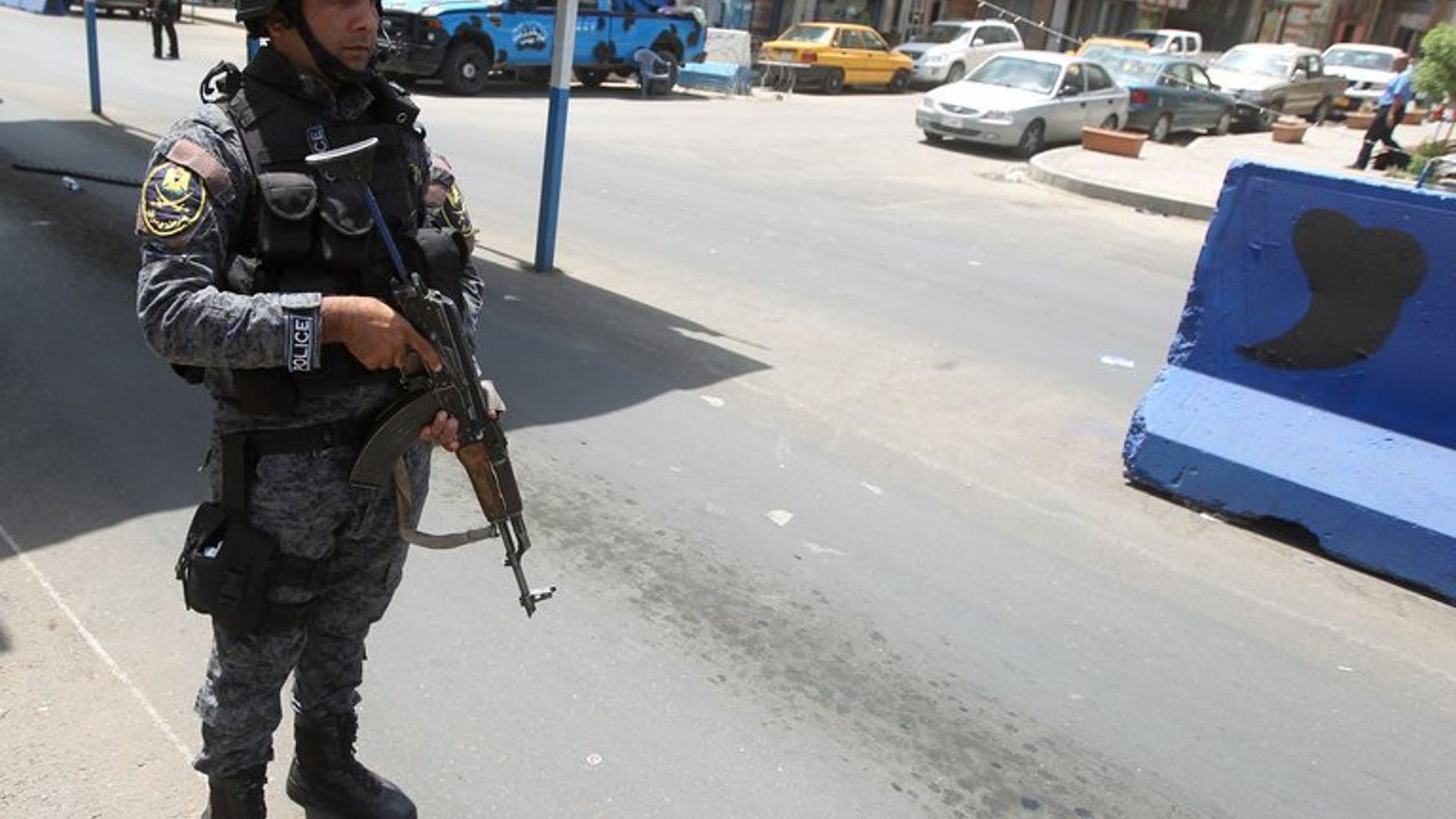 BAGHDAD (AFP) – Iraq has put 17 people to death, 16 of them on terrorism-related charges, the justice ministry said Monday, the latest in a series of executions that have drawn international condemnation.
They are the first executions announced by the ministry since brazen July assaults on two major prisons freed hundreds of prisoners, including some who had been sentenced to death, drawing criticism within Iraq that executions were proceeding too slowly.
"The justice ministry carried out 17 death sentences," a statement on the ministry's website said, without specifying when the executions took place.
The statement quoted Justice Minister Hassan al-Shammari as saying that 16 of those executed were convicted under Article 4 of the country's anti-terrorism law, while the seventeenth was sentenced to death for an unspecified criminal offence.
One of those executed was an Egyptian national, while the rest were Iraqis.
With the latest executions, at least 67 people have been put to death in Iraq so far this year, according to an AFP tally based on reports from the justice ministry and officials, despite widespread calls for a moratorium on the country's use of capital punishment.
Iraq carried out 129 executions in 2012 and Shammari insisted earlier this year that Baghdad would continue to implement the death penalty.
Executions in Iraq, which are usually carried out by hanging, have drawn widespread international condemnation from the European Union, the United Nations and various rights groups.
UN human rights chief Navi Pillay said earlier this year that "the criminal justice system in Iraq is still not functioning adequately, with numerous convictions based on confessions obtained under torture and ill-treatment, a weak judiciary and trial proceedings that fall short of international standards."
"The application of the death penalty in these circumstances is unconscionable, as any miscarriage of justice as a result of capital punishment cannot be undone," Pillay said.