Iran says it will build more nuclear plants in area hit by earthquake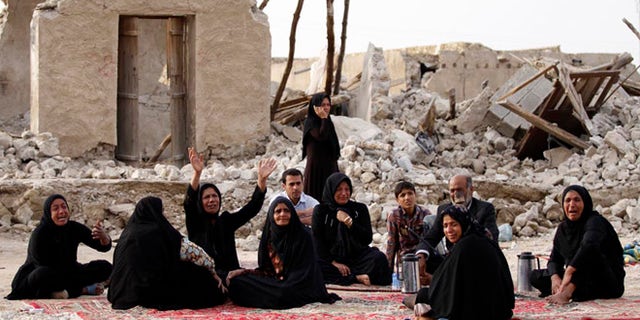 A day after an earthquake rattled the area containing Iran's only nuclear power plant, the country announced that it plans to build more plants in the same place.
Tuesday's magnitude 6.1 earthquake struck 55 miles southeast of Bushehr, killing at least 37 and injuring more than 900, Iranian officials said.
The Russian power company that helped build the nuclear plant says its operations were unaffected. But the head of Iran's Atomic Energy Organization told state TV hours after the earthquake that more reactors would be built near Bushehr, Reuters reports.
Iran has repeatedly ignored safety concerns about housing a nuclear facility in the area, which is highly seismic.
Last week, a report by U.S. think tanks the Carnegie Endowment and the Federation of American Scientists said the Bushehr reactor sits at the intersection of three tectonic plates, Reuters reports.
In 2003, an earthquake in Bam, which is about 600 miles east of Bushehr, killed more than 25,000 people.