Iran frees Iranian-Canadian jailed for espionage: media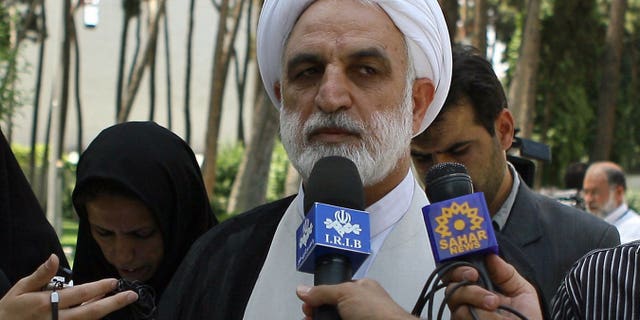 TEHRAN (AFP) – Iran has freed an Iranian-Canadian who spent five years in prison after being initially sentenced to death on charges of espionage, media reports said Tuesday.
Toronto resident Hamid Ghassemi-Shall, 44, was released Monday night from the notorious Evin prison in Tehran, the opposition website Kaleme.com reported.
Iran's top prosecutor general Gholam Hossein Mohseni Ejei said on Monday that 80 prisoners "with security-related charges" had been pardoned, without elaborating on the charges or disclosing names.
The report came as President Hassan Rowhani was due to address on Tuesday the UN General Assembly in New York, in a speech expected to reiterate his calls for Western interaction with Iran.
Ahead of his trip to New York, Rowhani said he would use the chance to correct the image of Iran that was portrayed to the world under his hardline predecessor Mahmoud Ahmadinejad.
Ghassemi-Shall was detained in 2008 during a trip to Iran to visit his ailing mother. A year later, the Revolutionary Court found him guilty of espionage and sentenced him to death.
According to Kaleme, the death sentence was later reduced to a five-year prison term on appeal.
Quoting an unnamed judicial source, the state-run Fars news agency said he had been released after serving the term. It did not provide details.
His release comes just less than a week after Iran on Wednesday freed prominent human rights lawyer Nasrin Sotoudeh and several other Iranian political prisoners.
Ghassemi-Shall's death sentence provoked an international outcry, with Ottawa pressing Iran to halt the execution and grant him clemency.
Two other Iranian-Canadian citizens are jailed in Iran.
Renowned blogger Hossein Derakhshan is serving a 19-year prison term and Saeed Malekpour, accused of operating a pornographic website, whose death sentence was commuted in August.
Iran and Canada have had no diplomatic relations since September 2012 when Ottawa closed its Tehran embassy and expelled Iranian diplomats, over Tehran support for the government in war-hit Syria.
An estimated 120,000 people of Iranian origin or descent live in Canada, according to official 2006 census data, and thousands of their relatives in Iran visit them every year.