India's rupee hits record low against dollar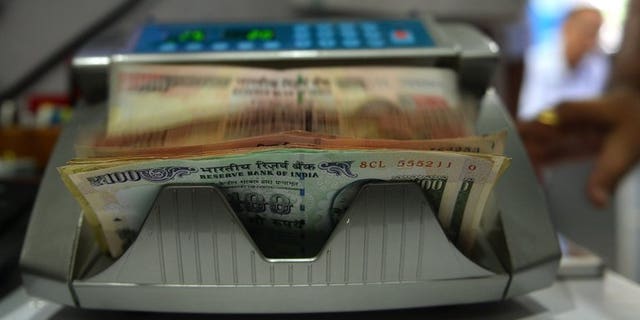 MUMBAI (AFP) – India's rupee plunged to a fresh record low against the dollar on Tuesday over concerns that foreign capital could flow back to the United States as the American economy picks up.
The rupee, Asia's worst-performing major currency this year, hit 61.35 against the greenback in morning trade, below its previous low of 61.21 on July 8.
Demand for the dollar has increased amid expectations of a sooner-than-expected scaling back of US stimulus as the American economy recovers, analysts said.
Slackening domestic growth, weak exports, rising foreign fund outflows and India's high current account deficit have battered the rupee.
Market sentiment has also weakened in the absence of fresh positive news from India's government, particularly the "quasi-sovereign" bond issue which it had promised last week, dealers said.
The Reserve Bank of India kept interest rates on hold last week, prioritising rupee stability over economic growth, but said it was unsure when its recent liquidity-tightening measures would rolled back.
Last month the central bank announced a range of measures to prop up the rupee, including raising short-term interest rates and lowering the amount a bank can borrow or lend under its daily liquidity limit.