India ready for investment treaty talks with US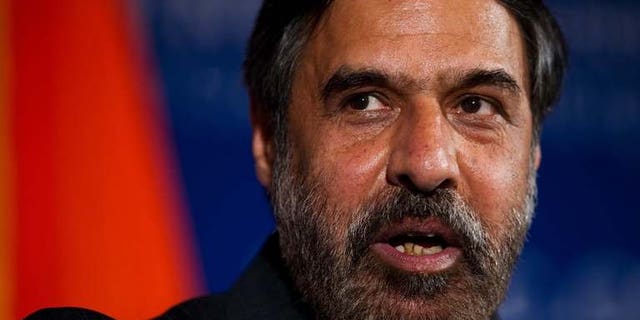 NEW DELHI (AFP) – India is ready for talks with the United States on a bilateral investment treaty to reinvigorate commercial ties between the world's two biggest democracies, a report said on Saturday.
The announcement comes days after neighbouring China and the United States agreed to relaunch talks on a similar bilateral investment treaty.
"Yes, we are ready for it. We are in favour of a bilateral investment agreement," the semi-official Press Trust of India news agency quoted Indian Commerce Minister Anand Sharma as saying.
Sharma was speaking at the conclusion on Friday of the Washington-leg of his official US tour but gave no timeframe for the treaty talks, the news agency said.
"Economic engagement in both trade and investment, though robust, is well below potential, given the opportunities a growing economy like India offers and the opportunities in the largest economy of the United States," Sharma added.
Sharma and Finance Minister P. Chidambaram have been in the United States this week meeting US political and business leaders to pitch for greater investment in Asia's third-largest economy.
They are seek to spur India's economic growth which has been running at a decade low of five percent and boost the rupee which has been hitting lifetime lows.
"We would definitely be in favour of enhancing our economic partnership," Sharma said, adding the two countries' target of achieving $500 billion in two-way trade by 2020 is doable.
Bilateral trade between India and the United States currently runs at $106 billion annually.
US legislators and business leaders have been pressing Sharma and Chidambaram to ease bureaucratic hurdles to make it easier for foreigners to do business in India and to step up reforms to liberalise the still heavily state-dominated economy.
"Over the last two years, we have felt a cooling when it comes to US interests in investing in India," Honeywell chief executive David Cote told the Press Trust of India separately.
Foreign direct investment in India has fallen in three out of the last four financial years amid investor worry over political paralysis and widespread corruption.
Sharma told reporters New Delhi is "far more welcoming" toward US business than is perceived, the news agency reported.
Sharma, who declared India will the world's new manufacturing hub, added there will be huge opportunities for the US businesses in India's proposed National Investment and Manufacturing Zones offering tax breaks and other perks.
India has approved setting up of 13 such industrial townships as part of its new national manufacturing policy.
The scheme aims to raise the share of manufacturing as part of India's gross domestic product from below 16 percent to at least 25 percent within a decade.
The goal is to create 100 million skilled jobs to employ India's burgeoning youth population.