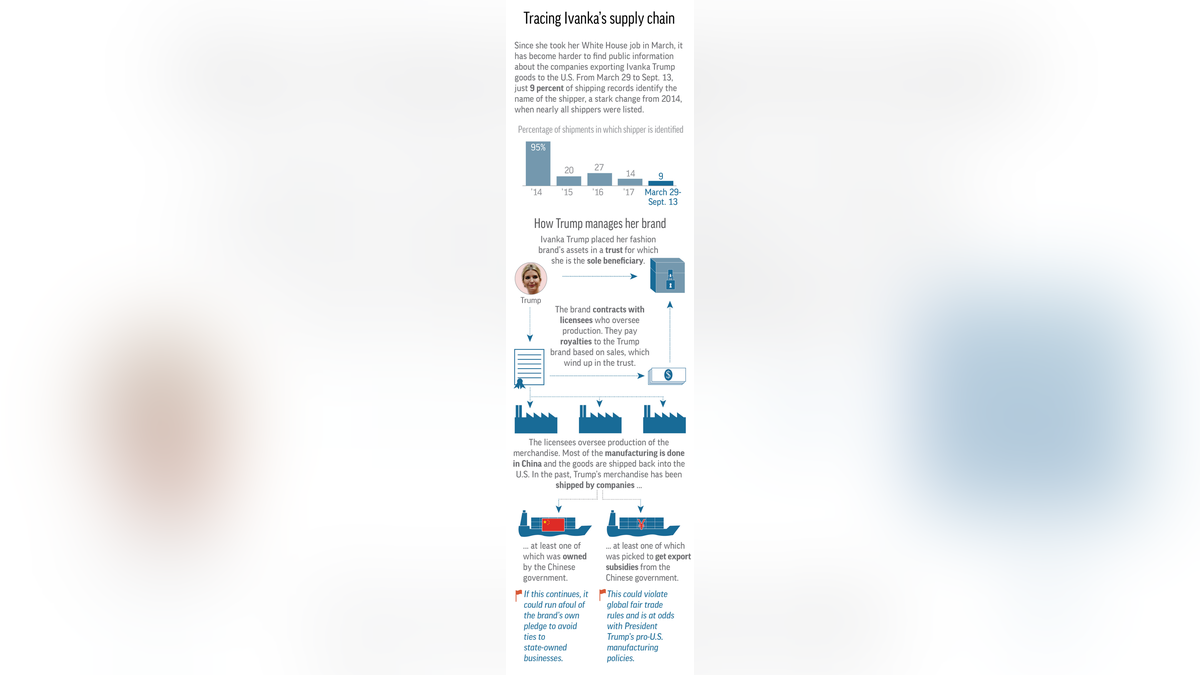 SHANGHAI – The Chinese supply chains of Ivanka Trump's brand are more secretive than ever. That raises questions about who the company that has earned her millions is doing business with in a country where it's hard not to bump up against the government.
Among the few publicly identified companies that shipped Ivanka Trump goods to the U.S. in the past, the AP found one owned by the Chinese government and another selected for special export subsidies — a possible violation by China of global fair trade rules that could benefit the first daughter and her brand.
It's hard to know what's going on today. Since she took on her White House role, publicly available data does not identify companies exporting her goods to the U.S. in 90 percent of shipments.