In Africa, where Catholic church continues to grow, hope for rise of its own as next pope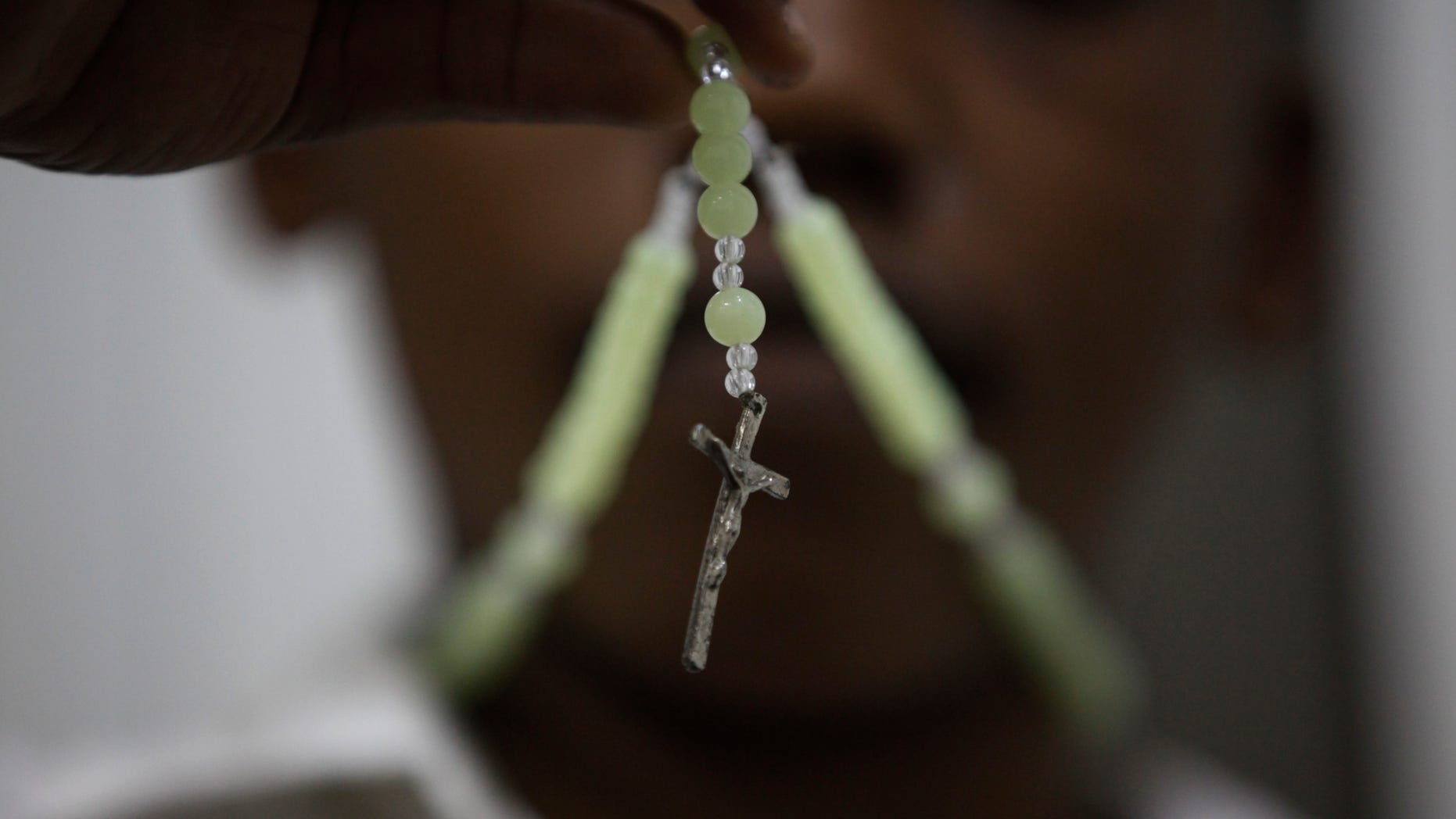 JOHANNESBURG – Catholic worshippers and clergy in Africa, where the church is rapidly growing, greeted the news Monday of Pope Benedict XVI's impending retirement with surprise, respect, and a question: Could the next pontiff be from their continent?
Some 176 million people in Africa are Catholic — roughly a third of all Christians across the continent — according to a December 2011 study by the Pew Forum on Religion and Public Life. Meanwhile, the number of Catholics in Europe, the traditional stronghold of the church, has dropped in recent years.
That has led some to wonder if the church's leader should be someone from Latin America or Africa.
"I think we would have a better chance of getting someone outside of the northern hemisphere this time, because there are some really promising cardinals from other parts of the world," Cardinal Wilfrid Napier of South Africa told The Associated Press. "It's a question of where is the kind of (and) the quality of leadership evident at the moment: Coming from a growing background rather than a holding or a maintenance background?"
The African nation with the biggest Christian population, Nigeria, has some 20 million practicing Catholics. In Lagos, Nigeria's largest city, trader Chukwuma Awaegwu put his feelings bluntly: "If I had my way, an African should be the next pope, or someone from Nigeria."
"It's true: they brought the religion to us. But we have come of age," he said. "In America, now we have a black president. So let's just feel the impact of a black pope."
The pope said he would resign effective 8 p.m. local time on Feb. 28. Cardinal John Olorunfemi Onaiyekan, a Nigerian who was made a cardinal in November by Benedict, told the AP that he thought Catholics would accept the pontiff's decision as "God's will, and the church will keep moving."
"Popes come and popes go. It doesn't mean when a pope comes the church completely changes, now. It isn't like a politician who wins an election and begins to implement manifestos," Onaiyekan said. "It is a different ball game altogether, and I hope people out there realize that."
The most prominent African cardinal mentioned as a possible first black pope was Cardinal Francis Arinze of Nigeria. But he retired from the Vatican office in charge of rules for celebrating the liturgy around the world in 2008 and is 80, making him an unlikely choice.
Another discussed is Cardinal Peter Turkson of Ghana, who was named to head the Vatican's justice and peace office in 2009. Turkson is 64 and still works in the Vatican.
Cardinal Theodore Adrien Sarr of Senegal told journalists Monday that he had often pondered the idea of a pope from Africa.
"I've been wondering about such a question since so many years now," Sarr said. "But is the church ready to have a pope from Africa? Is the entire world ready to accept a pope from Africa?"
___
Associated Press writers Yinka Ibukun in Lagos, Nigeria, and Sadibou Marone in Dakar, Senegal, contributed to this report.
___
Jon Gambrell can be reached at www.twitter.com/jongambrellAP .