IMF says postwar reconstruction in Gaza moving slower than expected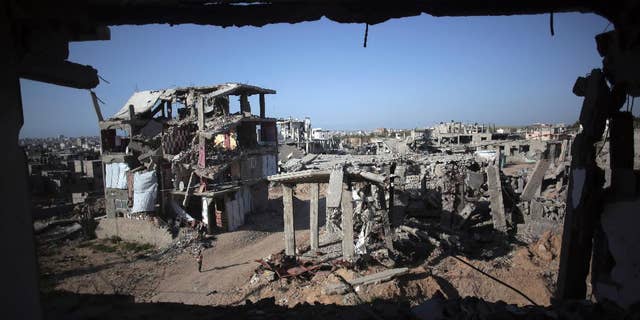 GAZA CITY, Gaza Strip – The International Monetary Fund says that reconstruction of the Gaza Strip is going "far more slowly than expected" after a devastating war between Israel and the Hamas militant group last year.
In a report released Tuesday, the IMF said that just over a quarter of the $3.5 billion pledged for reconstruction has been disbursed. The pledges were made in an international conference in Cairo hosted after the end of the 50-day war last summer.
More than 2,200 Palestinians, including hundreds of civilians, were killed in the fighting, according to United Nations figures. On the Israeli side, 66 soldiers and six civilians were killed.
The war also destroyed 18,000 homes in Gaza and damaged thousands more, displacing an estimated 100,000 people, according to the U.N.