'I did not check their religion': Priest earns praise, threats for saving thousands from violence in Africa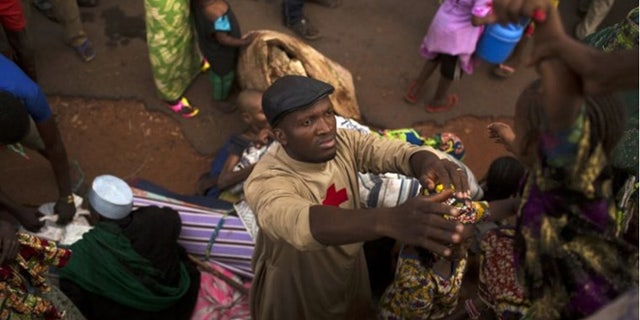 NEWYou can now listen to Fox News articles!
Father Bernard Kinvi is humbled by the prospect of winning a $1 million peace prize for saving hundreds and possibly thousands of Muslims and Christians alike from the sectarian violence that grips his nation.
He is also amazed that word of his work has gotten around.
The Catholic priest from the Central African Republic is one of four finalists of the Aurora Prize for Awakening Humanity, an annual award given by humanitarian initiative 100 Lives, which was formed in honor of those who survived the Armenian Genocide over a century ago. The prize is given every year to individuals or groups that commit an extraordinary act of humanity.
"It is my duty as a Camilian priest who has dedicated his life to the service those who are ill and those who are suffering, even at if it meant risking my own life."
"It gives me great emotion," Kinvi told FoxNews.com, speaking in French in an email interview. "I work in a remote corner of the Earth. We don't do any advertising, nor do we look for international recognition.
"To see my name among the finalists of this award that I did not even know existed is for me a pleasant surprise."
Kinvi, who was born in Togo, started a church and mission hospital three years ago in the northwestern town of Bossemptee, just as violence began to engulf the nation. The region had been in turmoil for more than a decade, but fighting between Christian and Muslim extremists exploded in 2013.
In March of that year, an alliance of Muslim rebel groups called the Séléka overthrew the Christian government headed by François Bozizé Yangouvonda and installed Muslim Michel Djotdia as president.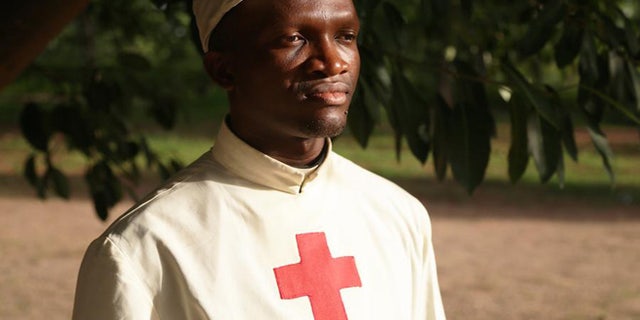 Six months later, Djotodia disbanded the militias that had helped put him in power, and members dispersed into the countryside where they began committing mass atrocities according to a report from Human Rights Watch.
The executions, rape, and pillaging by the ex- Séléka members led a civil war with the nation's population, which is 80 percent Christian, to form militias of their own using the name Anti-Balaka to fight the mostly Muslim Séléka. The fighting between the two groups has led to near genocide during the three-year conflict between the two groups.
Hundreds of thousands of people have been killed or displaced in fighting before and after Bozize's ouster. He sought to return from exile and run for election in November, but was barred from doing so.
Kinvi is creditd with harboring more than 1,500 refugees, without regard to their religious beliefs, as they fled the violence.
"My presence amongst them has given them refuge," Kinvi said. "Those who are injured or sick are all treated at my hospital. We feed the hungry and we intervene to free those who have been captured. We visit those who fled and sought refuge in Cameroon to give them moral support and encourage them not to seek vengeance.
"At home, children can now go to school, which gives us a lot of hope for the future," he continued. "It's a profound relief for our people."
Kinvi has been threatened by Christian militia members for aiding Muslims, many of whom he helped safely cross into neighboring Cameroon.
"I did not check their religion before helping them," Kinvi tells FoxNews.com. "I had in front of me human beings whose lives were in danger. It is my duty as a Camilian priest who has dedicated his life to the service those who are ill and those who are suffering, even at if it meant risking my own life."
If Kinvi wins the Aurora Prize, he intends to use the money to continue his work in Bossemptele.
"I will be able to purchase more medicine and continue to visit the most remote villages with a mobile hospital to treat the most marginalized people," he said.
But he was quick to add that others in the church are doing similar work.
"There are many priests and nuns who carry out the same type of work as I do," he said. "Just like me, they work quietly and do not seek recognition."