Hurricane Willa weakens to tropical depression, heavy rains to continue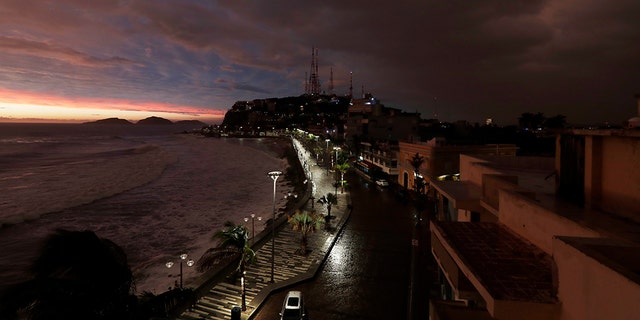 Hurricane Willa was downgraded to a tropical depression early Wednesday as torrential rain continued to lash west-central Mexico, the U.S. National Hurricane Center said.
The storm was about 75 miles southeast of Durango, Mexico, with maximum sustained winds of 35 mph, the agency said in a 4 a.m. advisory. Willa was expected to dissipate by the afternoon.
No deaths have been reported but the barreling storm left behind power outages and toppled trees, an official told Reuters.
"It was really strong," Cecilia Crespo, a police spokeswoman in Escuinapa, told the outlet. "It knocked down trees, lamps, poles, walls. There's no electricity."
The NHC said that the government of Mexico has discontinued all coastal tropical cyclone warnings for the country.
Willa, according to forecasters, was expected to drop a drenching 6 to 12 inches of rain, with up to 18 inches in some places, to parts of Jalisco, Nayarit and Sinaloa states, with flash flooding and landslides possible in mountainous areas.
More than 4,000 people were forced to evacuate from coastal towns and close to 60 shelters were set up before the storm, according to emergency officials.
Willa came ashore as a powerful Category 3 storm with winds of 120 mph.
The storm landed roughly 10 miles south of Escuinapa, and roughly 50 miles southeast of Mazatlan, a resort city that's home to high-rise hotels and about 500,000 people, including many U.S. and Canadian expatriates.
Fox News' Nicole Darrah and the Associated Press contributed to this report.