Hurricane Jose passes Puerto Rico, spares Caribbean islands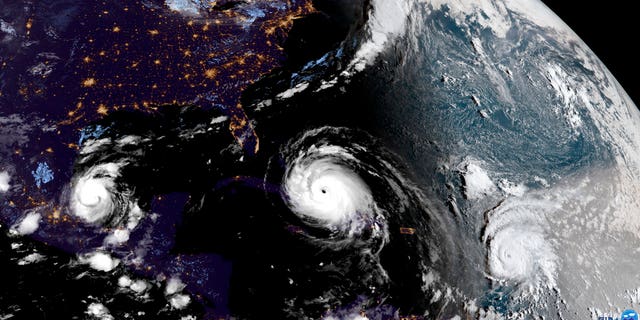 As Hurricane Irma made landfall Sunday in Florida, the center of Hurricane Jose moved past Puerto Rico and away from the Caribbean Islands, sparing residents there further damage.
Jose remained as a Category 4 hurricane and passed "well north" of Puerto Rico, the National Hurricane Center reported, with its buoy showing 110 mph wind gusts. The storm is about 250 miles north-northwest of the Northern Leeward Islands as of Sunday morning.
Jose is expected to weaken in the next few days as it spirals northwest and away from the northern Leeward Islands. The government of France ended its Tropical Storm Warning for St. Martin and St. Barthelemy. Jose neared Category 5 strength as it followed Irma's path earlier this week.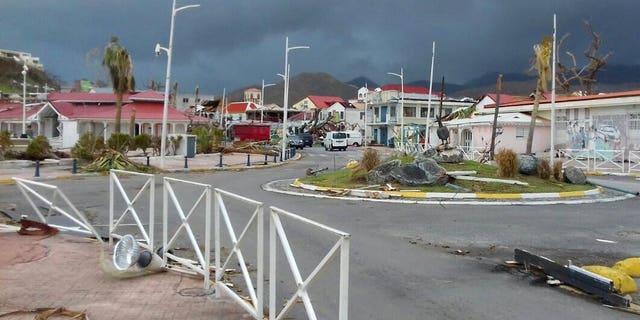 Meteo-France said on Sunday that Jose's center passed overnight about 75 miles from St. Martin and 80 miles from St. Barts, though it still produced gales of up to 48 mph around the islands.
The Netherlands' navy said in a tweet on Sunday the situation after Jose passed north of the islands overnight is "better than expected." Scores of marines and troops will resume their efforts to restore vital infrastructure and distribute food and water on St. Maarten, Saba and St. Eustatius.
Hurricane-force winds extended 40 miles from the center of Jose, with maximum sustained winds of 145 mph. The Category 4 storm did not pose as a significant threat compared to Irma, which killed at least 25 people when it thrashed through the Caribbean earlier this week.
Meanwhile, Hurricane Katia made landfall late Friday north of Tecolutla, Mexico, causing mudslides that killed at least two people. It weakened to a tropical depression shortly after.
On Sunday, Irma headed toward southern Florida after regaining Category 4 strength the day before. The first hurricane-force winds arrived in the Florida Keys just before 11 p.m. Saturday.