Hungary: Pro-govt weekly prints list of 'Soros mercenaries'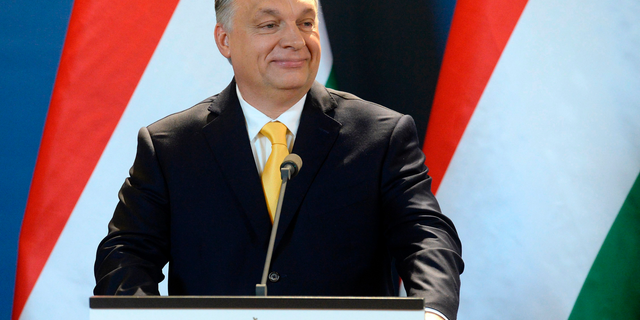 BUDAPEST, Hungary – A Hungarian magazine has published more than 200 names of people it says are likely part a group what Prime Minister Viktor Orban calls "mercenaries" paid by U.S.-Hungarian billionaire philanthropist George Soros to topple the government.
Those on the list in weekly publication Figyelo include members of rights organizations, an anti-corruption watchdog, refugee advocates, investigative journalists and faculty and officials from the Soros-founded, Budapest-based Central European University.
Some of those named are deceased.
Orban was re-elected to a fourth term as Hungary's leader in Sunday's parliamentary election.
Orban, who based his campaign on demonizing migrants, blames Soros and organizations supported by his Open Society Foundations for wanting to allow thousands of immigrants into Hungary.
Last month, Orban said the government knew the names of some 2,000 members of the "Soros mercenary army."