Hollande in Tunisia amid turmoil in Egypt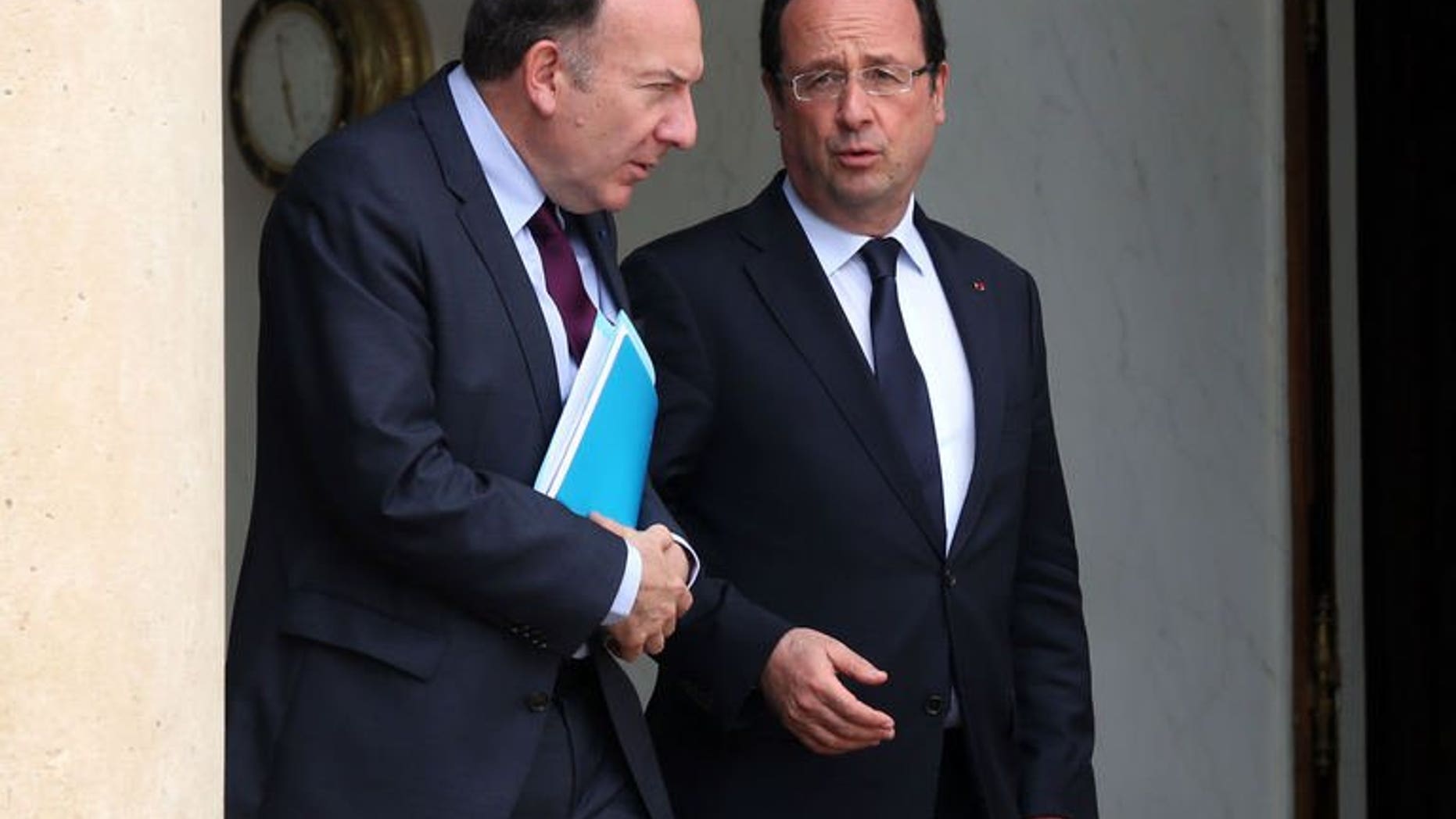 TUNIS (AFP) – French President Francois Hollande arrived Thursday in Tunisia, birthplace of the Arab Spring uprisings that is battling political instability and ruled by an Islamist-led government, for talks expected to be dominated by events rocking Egypt.
Presidential spokesman Romain Nadal said that during his visit Hollande was "naturally ready to discuss" the situation "in Egypt, Libya and Syria", other Arab countries swept by popular uprisings.
On the eve of the trip, Egyptian president Mohamed Morsi, who hails from the Muslim Brotherhood that is close to Tunisia's ruling Islamist party Ennahda, was ousted by the army after days of massive protests.
Ennahda's veteran party leader Rached Ghannouchi ruled out a similar scenario in Tunisia, which he said had been spared the sharp political divisions plaguing Egypt thanks to a "consensus especially between the Islamist and modernist movements".
Despite a wave of violence linked to radical Islamists, and political tensions notably over the draft constitution, Tunisia is considered the Arab Spring country most likely to succeed in making its democratic transition.
With its historical ties and investments, France has a direct interest in seeing it do so.
The two-day trip is the first by a French president since the January 2011 revolution that ousted veteran strongman and former French ally Zine El Abidine Ben Ali.
Hollande, whose predecessor Nicholas Sarkozy is accused of supporting Ben Ali until he fled, was to deliver a "message of encouragement" during the visit, according to his entourage.
French Foreign Minister Laurent Fabius on Tuesday said that of all the Arab Spring states that had "the best chance of succeeding, it is probably Tunisia".
"It's not a very big country, but it is quite developed, there is a traditional respect for women and it has economic resources but it needs aid," Fabius told the I-tele network.
Hollande will meet his Tunisian counterpart Moncef Marzouki, whose secular centre-left party is a coalition ally of Ennahda, before holding talks with Islamist Prime Minister Ali Larayedh.
The French president is accompanied by around 10 ministers, with his interior minister Manuel Valls notably absent after he upset Ennahda when he spoke of "Islamic fascism" following the February assassination of Tunisian opposition figure Chokri Belaid.
But Hollande is expected to underline the importance Paris attaches to "respect for individual liberties", his entourage says, "without interfering in any way in the activity of the Tunisian judiciary".
Ahead of the visit several NGOs urged Hollande to push for a "democratic system that fully respects human rights".
They cite a series of court rulings they have criticised as harsh, such as a two-year jail term for Tunisian rapper Weld El 15 which was reduced on appeal this week to a six-month suspended sentence.
Three European activists from protest group Femen were also jailed for four months for baring their breasts in Tunis, but they too walked free last week when their sentences were suspended on appeal.
Their Tunisian colleague Amina Sboui remains in custody awaiting possible prosecution after she painted the word "Femen" on a cemetery wall in the city of Kairouan.
Hollande is accompanied by 40 French business leaders as well as the French-Tunisian director Abdellatif Kechiche, who won the Cannes Film Festival's top prize this year, and Souhayr Belhassen, president of the International Federation for Human Rights.
Hollande is also expected to announce that France will maintain aid to Tunisia which currently amounts to around 500 million euros.