Hindu holy man hacked to death in Bangladesh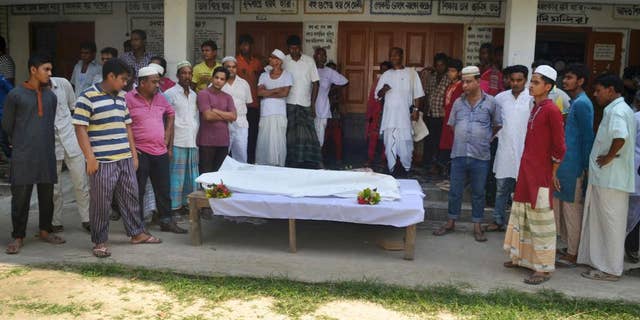 NEWYou can now listen to Fox News articles!
DHAKA, Bangladesh – Police say assailants hacked a Hindu holy man to death in northern Bangladesh and fled without anyone witnessing the attack.
The victim, 60-year-old Nitya Ranjan Pandey, is the second Hindu to be killed this week amid a campaign of violence by suspected Islamist militants targeting the country's secular bloggers, gay rights activists and religious minorities.
Local police chief Abdullah Al Hasan said Pandey was taking a morning walk Friday when he was killed near his ashram in Pabna, about 275 kilometers (170 miles) from the capital, Dhaka.
There was no immediate claim of responsibility. Pabna district police chief Alamgir Kabir said radical Islamists are suspected of carrying out the attack.