German vice chancellor: economy grew by 0.75 percent last year, 2013 outlook promising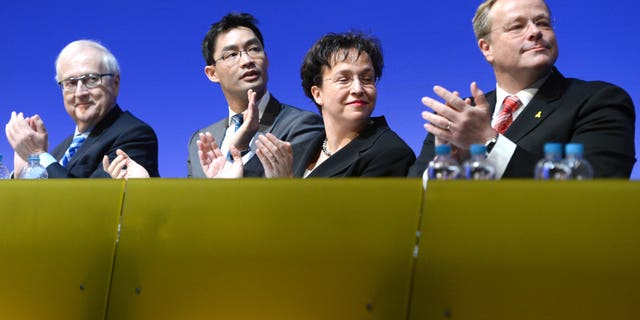 NEWYou can now listen to Fox News articles!
BERLIN – Germany's vice chancellor says the country's economy, Europe's biggest, grew by 0.75 percent last year and recent data send upbeat signals for growth in 2013.
The figure for last year compares with much stronger growth in 2010 and 2011 of 4.2 percent and 3 percent respectively. But Vice Chancellor Philipp Roesler describes it as "robust," while several other countries in the 17-nation eurozone experienced recessions.
In mid-October, the government forecast growth of 0.8 percent in 2012 and 1 percent this year.
Roesler said Monday that the final quarter of last year was "somewhat weaker than we expected," without elaborating. He noted, however, that recent industrial orders figures and other indicators suggest the weak phase was temporary.