German teen who joined ISIS, married jihadist may face death penalty in Iraq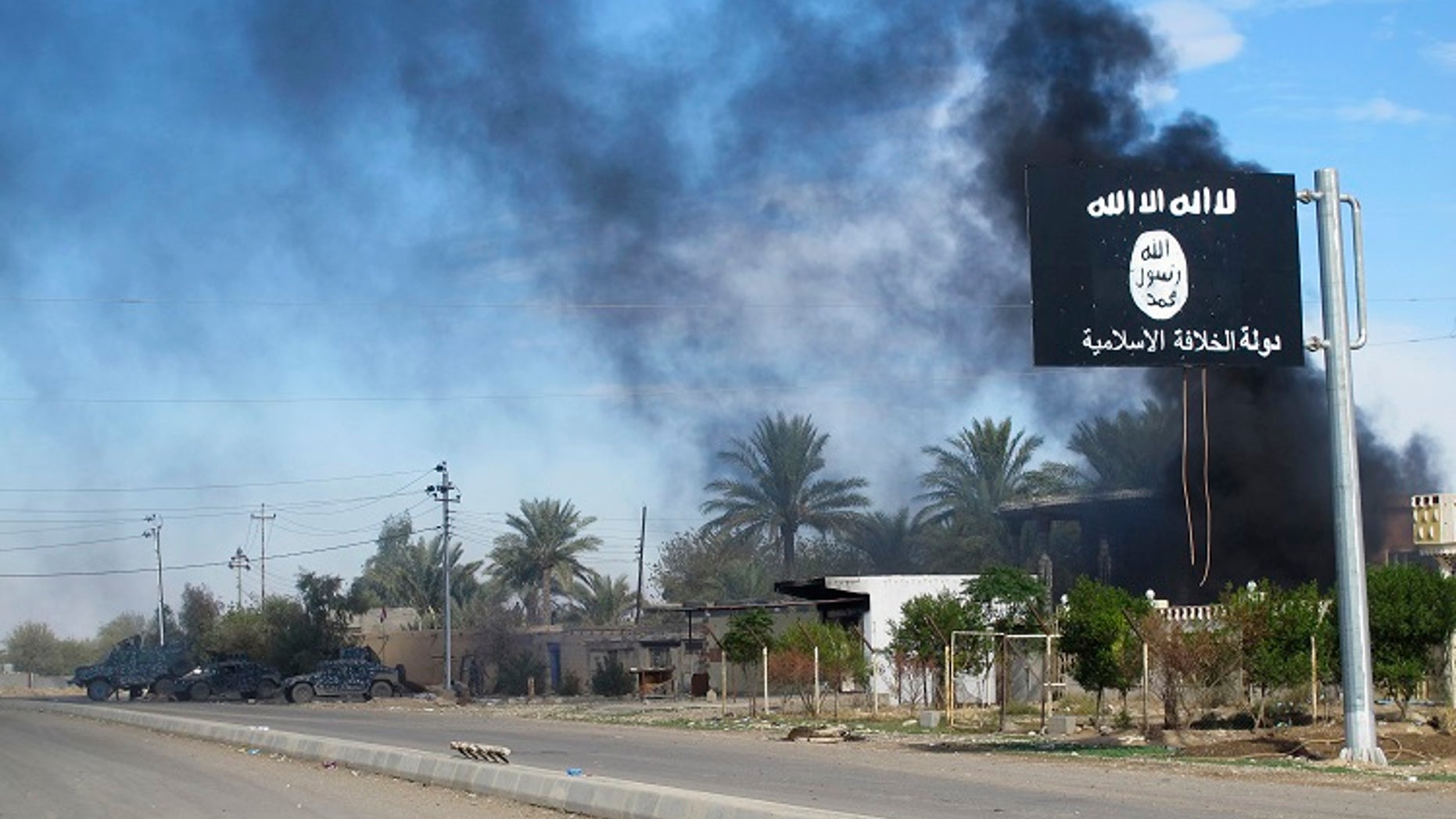 A German teenager who fled her country to join ISIS' so-called "caliphate" and marry one of the terror group's jihadis could now face the death penalty, Iraq's prime minister said Saturday.
Linda Wenzel, 16, left her home in Pulsnitz last year to join the Islamists after communicating with ISIS members online. She was discovered in July in the basement of a home in Mosul's Old City by Iraqi forces, who arrested her and brought her to Baghdad. Iraqi forces filmed the teenager during her capture, footage that showed her crying and screaming she wanted to return to Germany.
Three other Germans also were detained in Iraq on suspicion of sympathizing with the terror group.
Iraqi intelligence officials told The Associated Press the girl allegedly worked with the ISIS police force.
Iraqi Prime Minister Haider al-Abadi told The Associated Press on Saturday the Iraqi judiciary would decide if the teen would face the death penalty.
GERMANY: REFUGEE TURNS IN LOST PURSE WITH 14,000 EUROS IN IT
"You know teenagers under certain laws, they are accountable for their actions especially if the act is a criminal activity when it amounts to killing innocent people," Al-Abadi said.
Wenzel reportedly used her mother's money to buy a plane ticket to Turkey. The teenager from there was smuggled into Syria then into Iraq, where she married a Chechen fighter who reportedly "groomed her" online, the Daily Mail reported.
Wenzel's terrorist husband was reportedly killed fighting in Mosul.
German media interviewed Wenzel, who told them she "regretted joining ISIS," the International Business Times reported.
"I just want to get away from here. I want to get away from the war, from the many weapons, from the noise. I just want to go home to my family," Wenzel said.
GERMAN WORLD WAR I SUBMARINE DISCOVERED INTACT WITH 23 BODIES INSIDE
Currently, the teen is being held in a prison at Baghdad's airport with other foreign women found in Mosul, including citizens from Belgium, France, Syria and Iran. Hundreds of other non-Iraqi women with ISIS links – and who are suspected of carrying out terrorist attacks – were being held at a prison in the Mosul area, Iraqi officials said.
Germany's Foreign Ministry said earlier this month they were trying to determine whether Wenzel can return to Germany, where she faces an investigation.
The Associated Press contributed to this report.