German prosecutor says no actionable evidence so far in NSA-Merkel cellphone investigation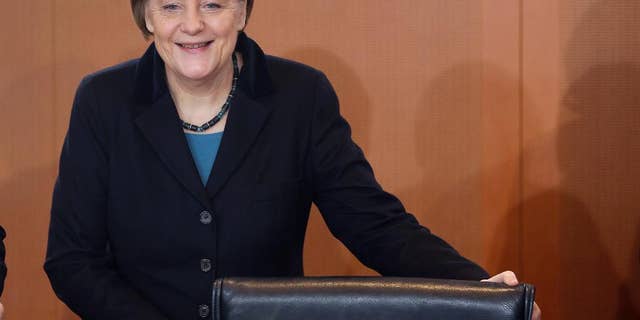 BERLIN – Germany's chief federal prosecutor says his office has so far found no actionable evidence that Chancellor Angela Merkel's calls were tapped by the U.S. National Security Agency, but the investigation continues.
Prosecutor Harald Range in June opened an investigation into the alleged monitoring of Merkel's cellphone, a saga that has weighed on relations between Germany and the U.S.
Range said at a year-end news conference Thursday that his agency doesn't have an original NSA document ordering the surveillance, the NSA has declined to comment and NSA leaker Edward Snowden hasn't responded to an offer to give a statement.
Range said: "As of today, there is no evidence leading to charges that connection data were recorded or a phone call by the chancellor was listened to."