George Zimmerman Arrested In Florida, The Latest In His Post-Acquittal Legal Troubles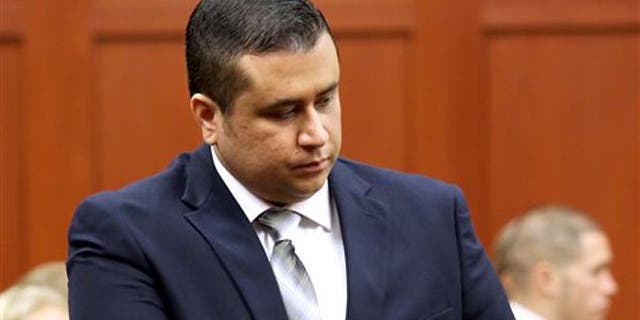 Seminole County Sheriff's office have confirmed that George Zimmerman was arrested Monday around 1 p.m. after deputies responded to a disturbance in Topfield Court near Apopka.
Local station WESH-Channel 2 is reporting that Zimmerman is being accused of domestic violence by his new girlfriend. The girlfriend has not been identified.
Zimmerman will be transported and booked into the John E. Polk Correctional Facility.
No other details have been released.
Zimmerman, 30, was acquitted in July of all charges in the shooting of Trayvon Martin. The death of the black teenager, who was unarmed, touched off a nationwide debate about race and self-defense. Zimmerman, who identifies himself as Hispanic, has said he shot the 17-year-old to defend himself during a fight in February 2012 inside a gated community in Sanford, just outside Orlando.
He wasn't charged until 44 days after the shooting, leading to protests nationwide from people who believed he should have been immediately arrested. The case sparked accusations that Zimmerman had racially profiled Martin, and demonstrations broke out again after his acquittal. Federal authorities are now reviewing the case the see if Martin's civil rights were violated.
Zimmerman's arrest at a house in Apopka, about 15 miles from Sanford, was just his latest brush with the law.
Zimmerman and his estranged wife were involved in a domestic dispute in September just days after Shellie Zimmerman filed divorce papers, but police later said no charges were filed against either of them because of a lack of evidence.
Zimmerman has also been pulled over three times for traffic stops since his acquittal. He was ticketed for doing 60 mph in a 45 mph zone in Lake Mary in September and was given a warning by a state trooper along Interstate 95 for having a tag cover and windows that were too darkly tinted. He was also stopped near Dallas in July and was given a warning for speeding.
In 2005, Zimmerman had to take anger management courses after he was accused of attacking an undercover officer who was trying to arrest Zimmerman's friend. In another incident, a girlfriend accused him of attacking her.
For more, go to My Fox Orlando.
Includes reporting by The Associated Press.
Follow us on twitter.com/foxnewslatino
Like us at facebook.com/foxnewslatino