Fugitive American who has lived in Cuba since 1984 heading to Miami to face US justice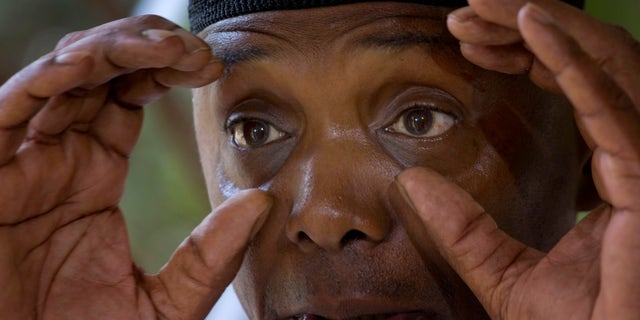 HAVANA – William Potts has long been beyond the reach of U.S. justice in Havana, where he served time for a hijacking, then settled down with a Cuban woman, started a family and made his livelihood as a farmer.
On Wednesday, nearly three decades after he hijacked an airline flight and forced it to bring him to the Communist-run island, he's heading back to a now-unfamiliar homeland and an uncertain legal future.
"I've got kind of mixed emotions, let me say that at least, about touching American soil for the first time in nearly 30 years," Potts said. "So much has changed, and I'm just going to have to wait and see what it looks like when I get there."
Potts, who has been working with U.S. diplomats in Havana in recent weeks to get a passport, said they contacted him Tuesday to report that his travel arrangements were made and he could leave on a charter flight to Miami on Wednesday morning.
He said his understanding was that he would be escorted by U.S. officials and delivered into the custody of U.S. marshals on arrival in Florida.
"What happens after that I couldn't tell you," Potts told The Associated Press by phone from his home in Havana. "I hope to be arraigned soon."
Potts, now 56, was a young man in 1984 when he pulled a gun hidden in a plaster cast and commandeered a commercial flight headed from New Jersey to Florida. He ordered it to Cuba, where he expected authorities to offer him guerrilla training.
Instead, he was convicted of air piracy and jailed for more than 13 years.
Potts said he seeks "closure" by facing the U.S. justice system. He argues that the time he served in the Combinado del Este prison outside Havana should mitigate further punishment back home, but admitted there's no guarantee.
"I'm ready for whatever," Potts said. "My position is, of course, I did the crime and I did the time, and the United States has to recognize that."
U.S. Interests Section, FBI and Cuban officials did not have any comment on Potts' case.
U.S. authorities have aggressively prosecuted some returning fugitives, while others saw their sentences reduced significantly for time served elsewhere.
After getting out of jail in Cuba, Potts set about making a new life in Cuba, where he has been granted permanent residency. He and his now ex-wife live in a modest Soviet-style apartment block east of Havana.
Even though Potts intends to continue to call Cuba home for the foreseeable future, he decided to return home and take his chances with the legal system. The pending U.S. case against him keeps him from living his life fully, he said.
"It's time it had closure. Why leave it hanging, why leave this gaping uncertainty?" he said. "So I want to resolve that because ... having completed my sentence, I feel like I want to put all that stuff behind me. I don't want that lingering over or impeding anything I might want to do. Once you've paid your debt to society you're entitled to a fresh start."
___
Associated Press writer Curt Anderson in Miami contributed to this report.
___
Peter Orsi on Twitter: www.twitter.com/Peter_Orsi