French president's companion Julie Gayet appears for the first time at official ceremony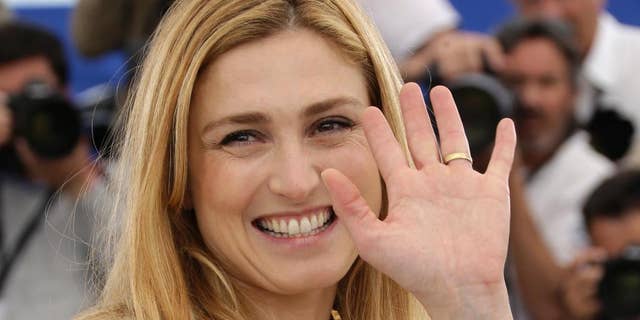 PARIS – French president Francois Hollande's companion, actress Julie Gayet, has made her first appearance at an official ceremony in the presence of her partner.
Gayet was invited Thursday to accompany her grandfather, Alain Gayet, a 92-year-old French Resistance hero, to a ceremony commemorating Charles de Gaulle's appeal of June 18, 1940, at the Mont Valerien memorial west of Paris. In his famous appeal, De Gaulle exhorted the French to resist the German occupation.
Gayet arrived with her grandfather and did not appear by Hollande's side. She listened to his speech in the area reserved for important guests.
Following his tumultuous breakup with Valerie Trierweiler in January 2014 amid reports that he was having an affair with Gayet, Hollande had made a point of keeping his love life private.