French bishop fired over 'inappropriate' behavior with youth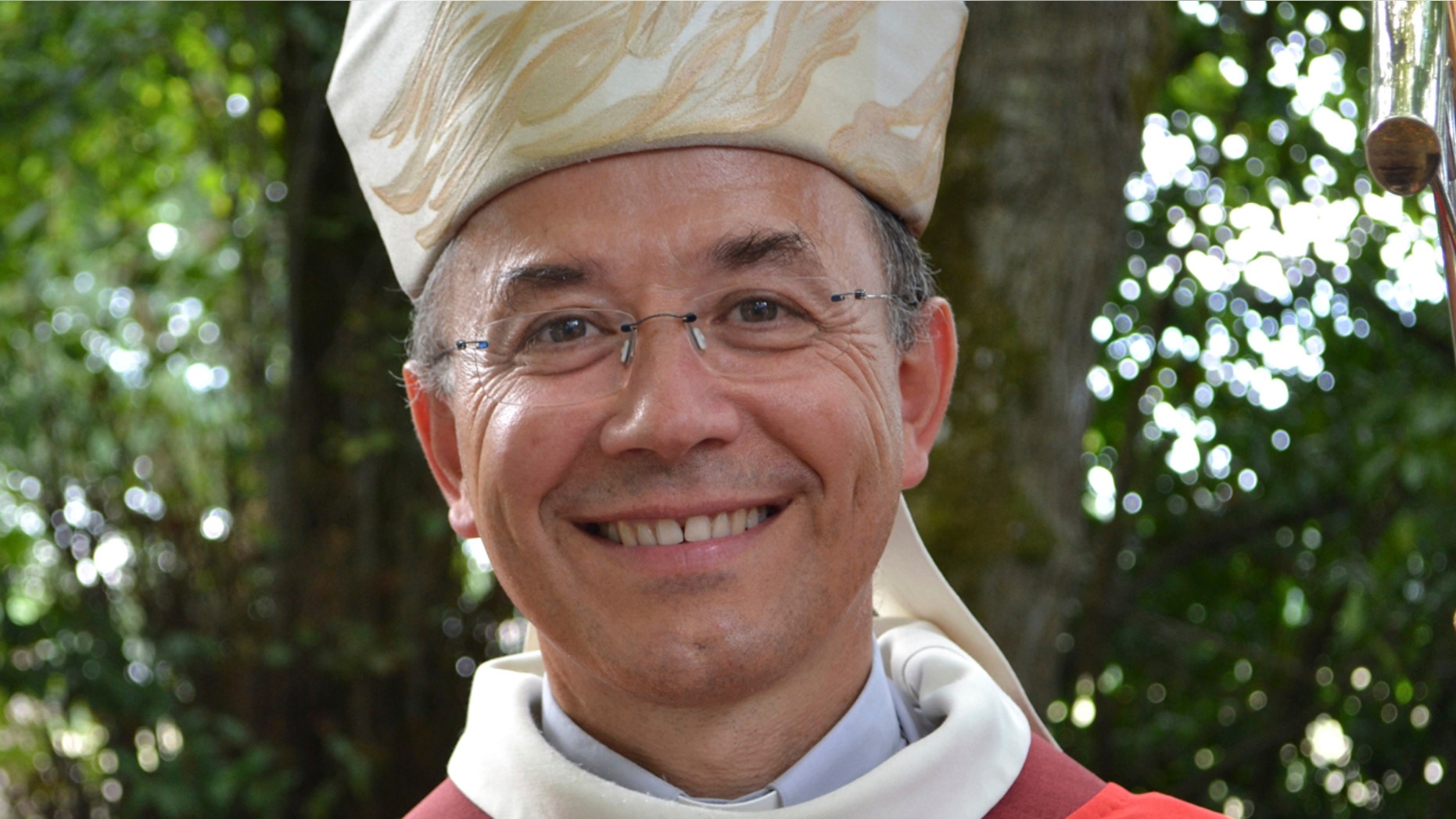 PARIS – In an unusually swift move, the Vatican on Thursday decided to dismiss a French bishop days after Catholic officials in the country were informed of alleged "inappropriate" gestures and words from the prelate with young people.
The bishop's superior, Cardinal Jean-Pierre Ricard, announced in a statement that the Holy See had asked Monsignor Herve Gaschignard "to submit his resignation."
The French Conference of Bishops said in a separate statement that Pope Francis accepted the resignation of Gaschignard, bishop of Aire and Dax in southwest France, and that French bishops understand the "gravity" of the pontiff's decision.
Cardinal Ricard, the archbishop for the region, said he reported the bishop's alleged doings to the local prosecutor but that no complaints have been filed so far, making the pope's decision even more notable.
The French bishops' statement said concerns about Gaschignard made it difficult for him to continue in his duties and that the papal nuncio in France "suggested" that he resign.
Last month, Cardinal Ricard, archbishop of Bordeaux, received two pastoral representatives working with young people in the diocese of Aire and Dax. "They shared with him their questions and even the unease felt at the attitudes and words from Bishop Herve Gaschignard toward young people," Ricard's office said in a statement.
Gaschignard's behavior caused "emotion and confusion in a number of these young people who have spoken to their families", it added.
Father Jean Rouet, Ricard's assistant in Bordeaux, told The Associated Press that some young people and their pastoral supervisors in the local diocese may have felt as inappropriate some "gestures", "words" and "closeness" from Gaschignard.
Rouet said that while the papal decision was not a conviction of Gaschignard or a canonical trial, "the climate was such in the diocese that Bishop Gaschignard could no longer exercise his ministry as a bishop."
Paul Perromat, in charge of press relations in the diocese of Aire and Dax, insisted in a phone interview that Gaschignard's behavior is "not at all" a case of pedophilia or sexual abuse, and said "the bishop was in a state of shock when he heard of the rumors against him."
A few months before he was promoted to bishop in 2012, Gaschignard fell under similar suspicions in the southern diocese of Toulouse, where he officiated as assistant bishop, said the Rev. Herve Gaignard, the general curate of the diocese.
The archbishop of Toulouse, Monsignor Robert Le Gall, had reported allegations about Gaschignard to the local prosecutor and police investigated, but the case was eventually dismissed for lack of evidence of any criminal offense, Gaignard told The AP.