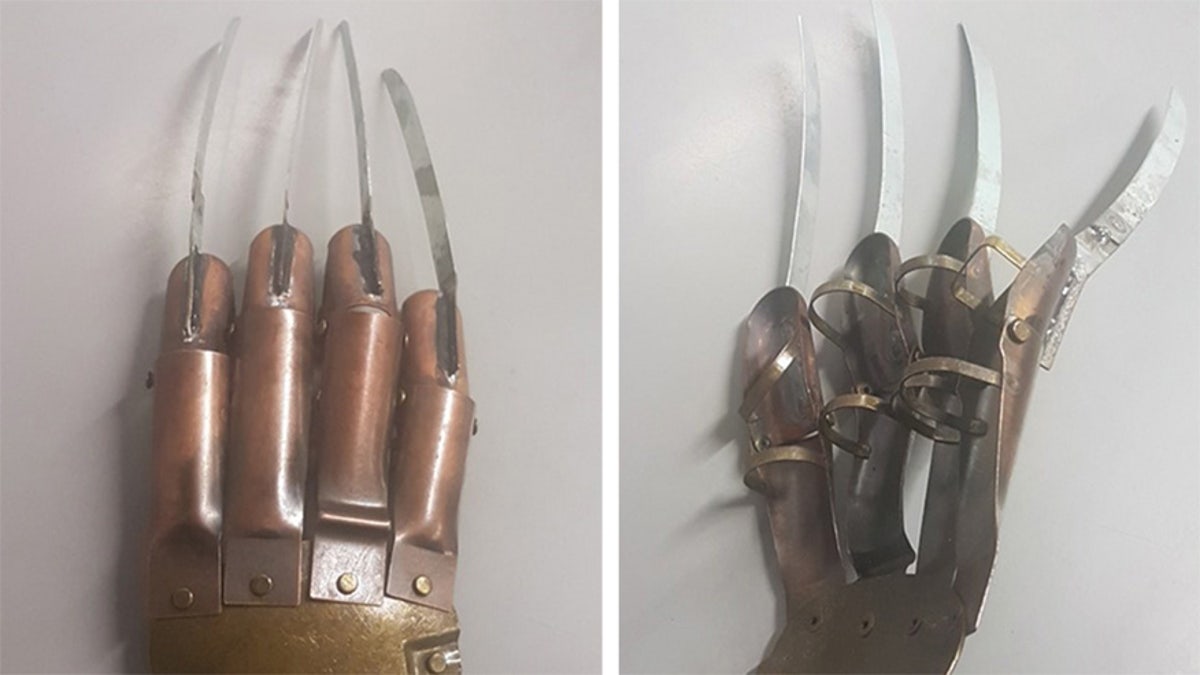 A terrifying Freddy Krueger-like metal glove with six-inch blades at the fingers was anonymously turned into police in England.
The seemingly home-made weapon, which looks eerily like those worn by the burnt serial killer in the 1984 hit "A Nightmare on Elm Street," was dropped off at the knife bin at the Uxbridge police station.
"There are knives and then there is this," the West Drayton Police wrote in a tweet sharing photos. "Safely dropped off anonymously in the knife bin in #Uxbridge Police Station. #noknives."
Local residents were in disbelief that someone made the gloves.
"So Freddy Krueger lives in Uxbridge – brilliant, I just moved here last year thinking it was a safe place to live," Denis Hart told the Mirror UK.