Former Vatican diplomat calls for Pope Francis to resign, claims he ignored sex abuse allegations
A fiery testament published Sunday calls for Pope Francis to step down, alleging that the top Holy see authority was made aware soon after becoming pope in 2013 that the former archbishop of Washington, ex-Cardinal Theodore McCarrick, had engaged in unlawful sexual indiscretions but chose not to act.
"My conscience requires me also to reveal facts that I have experienced personally, concerning Pope Francis, that have a dramatic significance," Archbishop Carlo Maria Viganò, 77, wrote in the eleven-page letter, published by the National Catholic Register and LifeSiteNews. "Pope Francis must be the first to set a good example for cardinals and bishops who covered up McCarrick's abuses and resign along with all of them."
Viganò, who served as Vatican ambassador to the U.S. from 2011 to 2016, goes on to assert that two former ambassadors wrote to the Vatican in 2000 and 2006 to document that McCarrick had engaged sexually with seminarians and priests. As a Vatican secretariat of state at the time, Viganò advocated that the then-cardinal be penalized.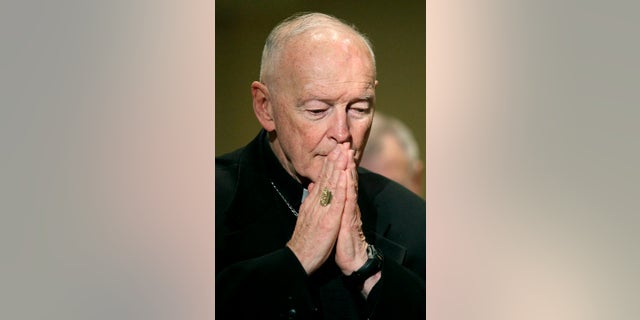 He also states that around 2009 or 2010, Pope Benedict XVI confidentially imposed sanctions on McCarrick – essentially prohibiting him from public ministry and to carry out a life of prayer and penance – but that Francis then opted to re-instate him, "cover" for him and advance him to the role of a "trusted counselor."
"The corruption has reached the very top of the Church's hierarchy," Viganò wrote, adding that he notified Francis of the allegations against McCarrick after he was elected pope five years ago and alerted him to the instituted sanctions – but his report supposedly fell on deaf ears. "I implore everyone, especially bishops, to speak up in order to defeat this conspiracy of silence that is so widespread, and to report the cases of abuse they know about to the media and civil authorities."
ARCHAEOLOGISTS FEAR BIBLICAL ARTIFACTS, MONUMENTS WON'T SURVIVE YEMEN WAR
Following an internal investigation, the church announced in June that it has found "credible evidence" that the then-Cardinal McCarrick had sexually abused a teenager 47 years earlier. In July, after more charges surfaced – including a proclamation from Catholic Church officials in New Jersey that secret settlements had been previously made to at least two McCarrick accusers.
The 88-year-old seceded from the College of Cardinals, the first person to have done so in decades, while the Vatican said that he would be trialed under church law.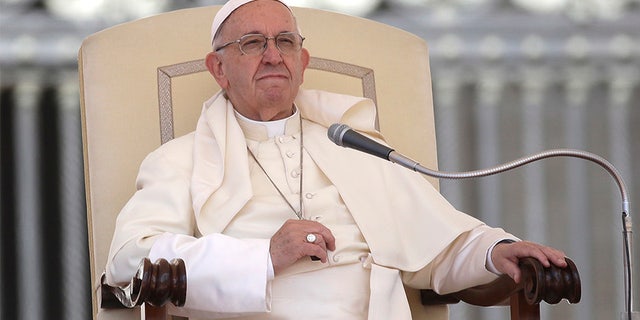 Nonetheless, McCarrick has staunchly maintained his innocence and has said he was "shocked" when he learned of the claim involving a child almost five decades earlier.
Viganò's explosive communique comes amid the pope's historic visit to Ireland, the first for a pontiff since 1979, which has largely been clouded by the unfolding sex abuse crisis spanning multiple countries from the U.S. to Australia to Chile.
STUNNING FINDINGS ON REPORT OF CATHOLIC CHURCH ABUSE: PA. PRIESTS MOLESTED MORE THAN 1,000 CHILDREN
On Saturday, Pope Francis denounced the abuse in a speech to Irish Prime Minister Leo Varadkar in Dublin Castle, and met quietly with Irish abuse victims. On Sunday morning, he again pleaded for clemency over the long-running abuse in Irish church institutions during a visit to the Marian shrine at Knock.
"None of us can fail to be moved by the stories of young people who suffered abuse, were robbed of their innocence and left scarred," Francis told the tens of thousands of gatherers at the shrine. "This open wound challenges us to be firm and decisive in the pursuit of truth and justice. I beg forgiveness for these sins and for the scandal and betrayal felt by so many others in God's family."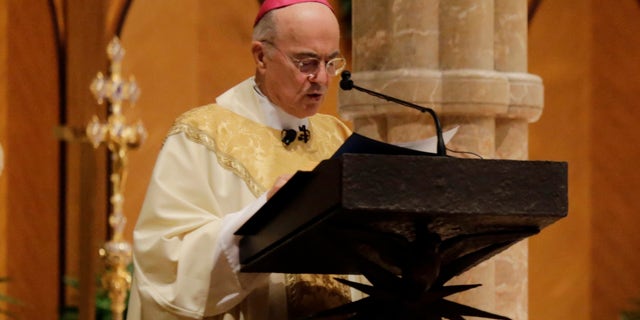 However, activists and abuse victims in Ireland have conveyed disappointment that Pope Francis has not announced definitive measures or conceded Vatican responsibility for alleged cover-ups.
A representative for the Vatican press office did not immediately respond to a request for comment.