Former UN Secretary General's nephew, accused of bribery, worked for firm that is UN landlord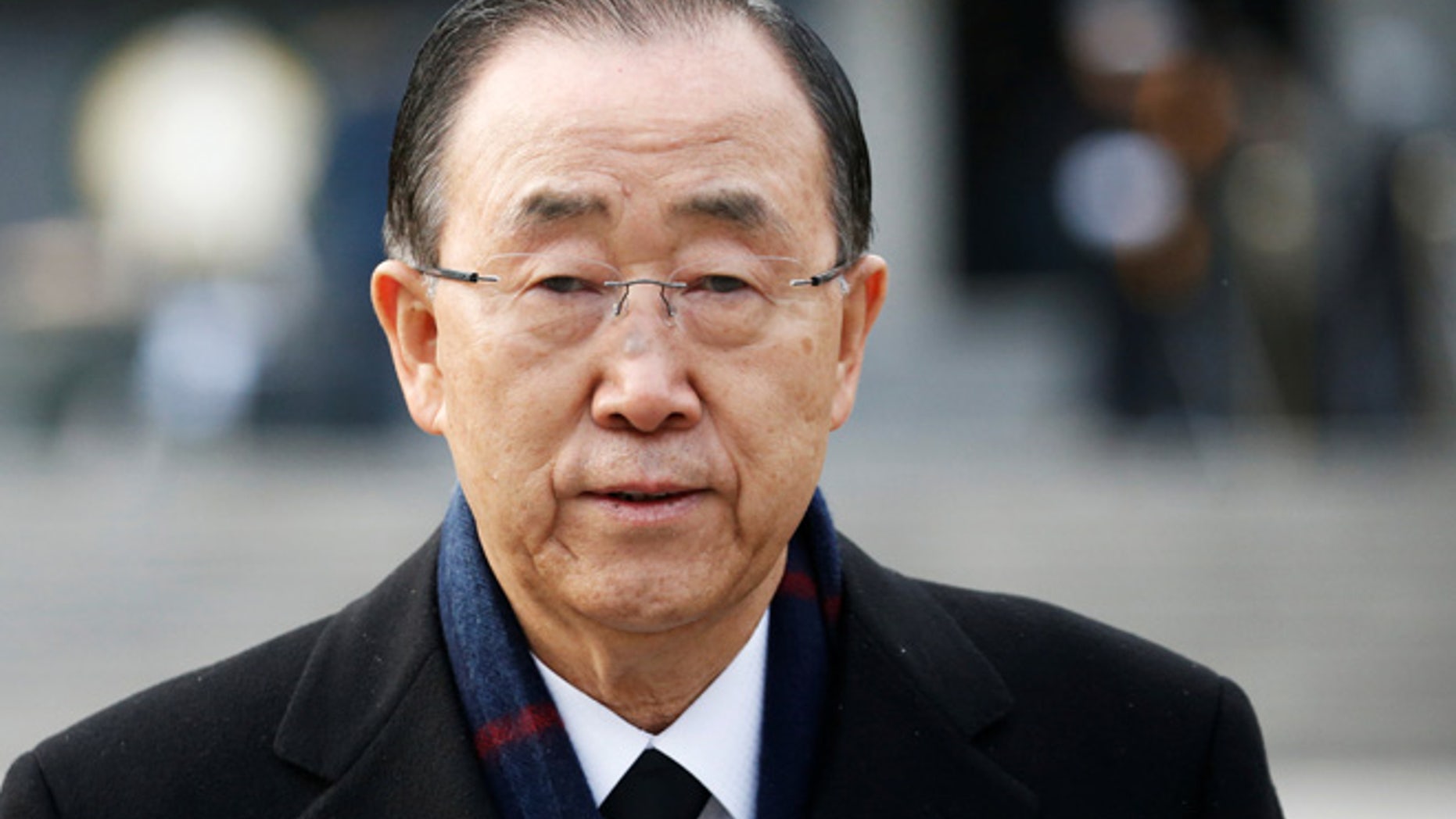 The nephew of former United Nations Secretary General Ban Ki-moon, arrested for an alleged bribery and money laundering scheme, worked as a broker at a real estate firm that is also the U.N.'s landlord, and where the U.N. Secretariat spent more than $9 million on office space last year alone.
The firm, Colliers International, is a global company that among other things is the landlord of the 18-storey FF Building at 304 East 45th Street in mid-town Manhattan. The U.N. Secretariat, despite a recently completed $2 billion renovation of its showcase headquarters, uses five separate leases to rent nine floors of office space and houses some 550 staff at the FF Building at a cost of $9,245,455 last year, according to a U.N. spokesperson.
The remainder of the building is rented by other U.N. "entities," the spokesman said.
One of those entities is the United Nations Development Program, whose website lists offices for its "capacity development group" on the building's 6th floor. According to figures provided by a UNDP spokesperson, the annual lease cost for that space is about $7.7 million.
According to the spokesperson, the most recent U.N. lease extension was signed in November 2016—Secretary General Ban Ki-moon left his job at the end of December-- and extended the U.N. Secretariat's occupancy to at least 2027.
The former Secretary General's nephew, Joo Hyun Bahn, also known as Dennis Bahn, and his father Ban Ki-Sang—former Secretary General Ban's brother—were charged on January 10 with, among other things, conspiring to bribe a Middle Eastern official to finance and close an $800 million deal for a 72-storey skyscraper in Vietnam. Dennis Bahn was subsequently released on $250,000 bail; his father remains at large.
According to a release from the U.S. Attorney's Office of the Southern District of New York after the arrests, both the son and his real estate firm were hired by the father to work on the deal, which was supposed to result in a "multimillion dollar commission" for Bahn.
Instead, the two allegedly decided to turn to bribery to get a Middle Eastern sovereign wealth fund to put up money for the transaction. However, U.S. federal prosecutors say they were in turn double-crossed by a middle-man who stole a major portion of the bribe money and is still at large.
Neither Ban Ki-moon nor the U.N. was mentioned in relation to Dennis Bahn's alleged crimes, and Colliers was not identified by name in the U.S. Attorney's release.
In response to a query from Fox News about Joo Hyun Bahn /Dennis Bahn, in which the Korean version of the name was inadvertently misspelled, a spokesman for Colliers replied that "the individuals in question are either no longer associated with Colliers or were never associated with Colliers and we will continue to provide any assistance requested by applicable authorities in connection with this matter. At this stage we are not in a position to provide any further comment."
The U.N. leasehold at 304 East 45th Street is a decades-old affair, dating back originally to June 1995, 13 years before Secretary General Ban Ki-moon took office. Before the Bahn imbroglio, it was already a small, scandal-tainted footnote in U.N. history.
Among other things, the U.N. Secretariat space contained the office of Alexander Yakovlev, a Russian-born, U.N. Procurement Department official who pleaded guilty in 2005 to wire fraud in connection with taking nearly $1 million in bribes to swing U.N. procurement contracts to a variety of companies through bid-rigging schemes.
He was arrested after a Fox News investigation uncovered the fact that his son was working for a company that did business with Yakovlev.
That was in violation of a U.N. rule stating that "staff members shall not use their office or knowledge gained from their official functions for private gain, financial or otherwise, or for the private gain of any think party, including family, friends and those they favor."
The scandal brought down another Russian diplomat, Vladimir Kuznetsov, who at the time was head of the U.N.'s chief budget advisory committee.
It also led to creation of a special, anti-corruption Procurement Task Force at the U.N., which said it uncovered at least 20 other major schemes involving more than $1 billion in U.N. contracts and services.
The Task Force died in 2009 after U.N. member states, led by Russia and Singapore, spearheaded a move to cut off the investigators' funding.
George Russell is Editor-at-Large of Fox News. He is reachable on Twitter at @GeorgeRussell and on Facebook at Facebook.com/George.Russell