Ex-top Japanese official who killed reclusive son reportedly feared he 'might harm others'
A former top Japanese bureaucrat arrested over the weekend for stabbing his son to death told investigators a recent mass stabbing in Tokyo made him fear his reclusive child might be a danger to the public, according to local media.
Hideaki Kumazawa, 76, was arrested Saturday on suspicion of killing his 44-year-old son, Eiichiro, according to Tokyo police. Investigators on Monday were seeking an indictment from prosecutors in the case.
Kumazawa, a retired agricultural vice minister and former envoy to the Czech Republic, told cops he "thought my son might harm others" after finding out about an unconnected stabbing rampage Tuesday that resulted in two people dead and 17 wounded, according to Kyodo News.
KNIFE-WIELDING MAN YELLING 'I WILL KILL YOU' ATTACKS SCHOOLGIRLS BUS STOP NEAR TOKYO, KILLS 2
In that incident, the suspect was also a middle-aged social recluse -- known in Japan as "hikikomori" -- who rarely left the house where he lived with his elderly aunt and uncle. He killed himself soon after the stabbings.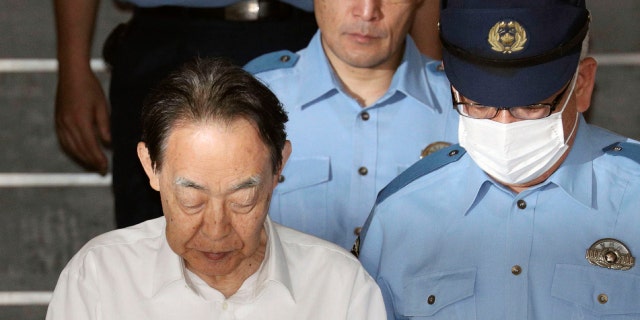 Japan's NHK public broadcaster reported Kumazawa told investigators his son tended to keep to himself and used violence against other family members.
The stabbing took place around 3:30 p.m. Saturday after an argument in which he scolded his son for getting angry at noise from a sports event at a nearby school.
When investigators arrived at the home, they discovered Eiichiro collapsed on a futon that was covered with blood and a kitchen knife nearby, Kyodo News reported. He later died at a hospital.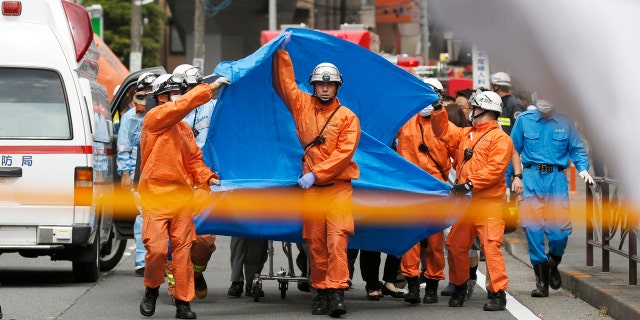 Kumazawa told investigators he thought he had to do something to make sure his son would not cause harm to the others, NHK reported.
Tokyo police have so far declined to comment on the reports. It was unclear whether Kumazawa had a lawyer.
JAPANESE MAN DIES ON FLIGHT AFTER INGESTING 246 BAGS OF COCAINE: REPORT
Last week's attack in Kawasaki has highlighted growing concern about "hikikomori," though rights groups and experts have cautioned the crime should not be entirely linked to the man's reclusive nature.
"The problem is not in the act of seclusion," support group Kazoku Hikikomori Japan said in a statement to Reuters. "People who seclude themselves have done so to avoid getting hurt by, or causing harm to, other people at work or school."
CLICK HERE FOR THE FOX NEWS APP
A government survey in March showed Japan now has an estimated 610,000 "hikikomori" aged from 40 to 64, with the majority male and still cared for by their parents.
Kawasaki city officials have said an uncle and aunt of the man in the knifing spree there had turned to the city's mental health and welfare center more than a dozen times since 2017, expressing concern about their nephew's reclusive tendency and how he might react when people come to care for them in their home.
The Associated Press contributed to this report.