Former Taliban hostage Joshua Boyle accused of using rope during sexual assault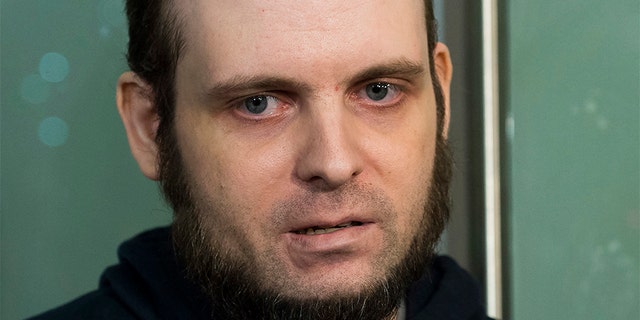 The Canadian held hostage by the Taliban in Afghanistan with his wife and three children is facing a string of new charges including accusations that he carried out a sexual assault with ropes and at least one physical assault with a broomstick following his release from captivity.
Joshua Boyle, 34, the husband of 31-year-old American Caitlan Coleman Boyle was arrested earlier this month in Ottawa.
The specifics of the accusations have not been released. A court order prevents publication of the name of Boyle's alleged victim or identifying information.
Boyle and his American wife were on a backpacking trip in Afghanistan in October 2012 when they were kidnapped by extremists linked to the Taliban.
Pakistani troops freed them in October and they returned to Canada with their three children who were born while they were being held.
Boyle appeared via a video link from a detention center in an Ottawa courtroom where he was slapped with a new set of 19 charges after prosecutors dropped the original charges.
One count accuses him of sexual assault with a weapon—ropes, the CBC reported. Another charges him with one count of assault with a weapon—a broomstick.
The CBC also reported that of the other charges, one accuses Boyle of administering the alleged victim the antidepressant Trazodone. Still another accuses him of misleading police into believing that someone was suicidal to divert suspicion from him.
During the conference, the judge ordered Boyle to undergo a comprehensive psychiatric exam.
His lawyer Lawrence Greenspon told the court that an initial evaluation found his client fit to stand trial. But Greenspon added he would benefit from a fuller assessment at a mental health center.
Boyle's next court appearance is scheduled for March 26.
In response to her husband's arrest, Coleman noted the strain and trauma he was forced to endure as a captive in a statement to a Toronto newspaper.
"Obviously, he is responsible for his own actions, but it is with compassion and forgiveness that I say I hope help and healing can be found for him," she said. "As to the rest of us, myself and the children, we are healthy and holding up as well as we can."
The Associated Press contributed to this report.