Former navy SEAL assisting in cave rescue of Thai soccer team dead from lack of oxygen, authorities say
A former Thai navy SEAL assisting in the rescue of a youth soccer team and coach trapped deep inside a partially flooded cave complex died early Friday morning from a lack of oxygen -- even as another volunteer suggested a daring attempt to free the group could take place "today or tomorrow."
Officials warned the window of opportunity to save the 12 boys and their coach is "limited," and the diver's death raises serious question marks about a proposed rescue route that would bring the stranded squad out through the waterlogged passageways of the Tham Luang cave.
The deceased volunteer rescuer, identified as Saman Kunan, 38, was returning at about 1 a.m. from the chamber where the boys are trapped when he ran out of oxygen, passed out and died. Kunan had left the SEALs in 2006 to work at Bangkok's airport as an emergency rescue officer.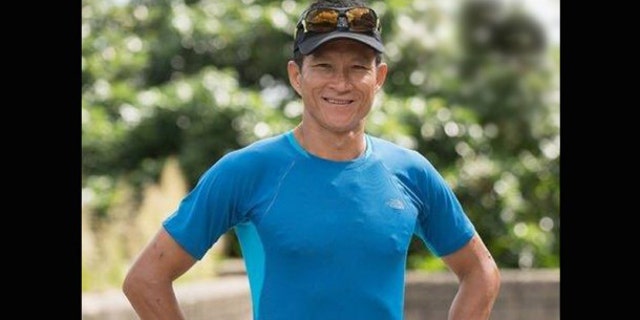 DR. MARC SIEGEL: THAI BOYS IN CAVE SAGA SHOWS THAT BOTH FEAR AND COURAGE ARE CONTAGIOUS
For the cave rescue, he was part of a team trying to establish an air line to the chamber where the children and their coach are holed up. Kunan's body will be flown to his hometown of Roi Et for a royally-sponsored funereal, the king of Thailand announced.
In video that's emerged of Kunan waiting to board a plane to join the rescue mission, he vows to save the trapped group.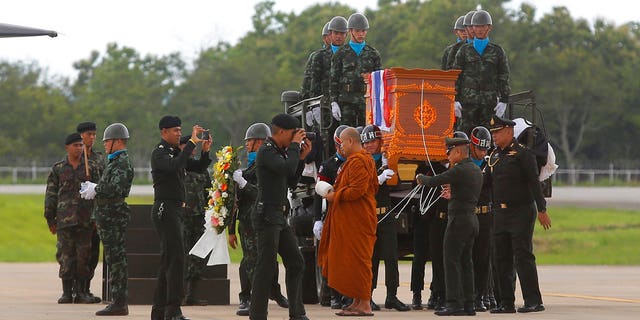 "I'm accompanied by doctors from the navy and divers from SeaWorld that also donated lots of diving equipment," Kunan said, according to a translation. "See you this evening. We will bring the kids home."
His SEAL unit paid tribute to him, saying: "He was an athlete. He loved adventure sports…no matter what activity the frogs took part in Saman would join, until the end of his life."
Thailand's Navy SEAL commander, Apakorn Yookongkaew, said on Friday oxygen levels in the shelter have dropped, but a doctor is currently with the boys to monitor their health.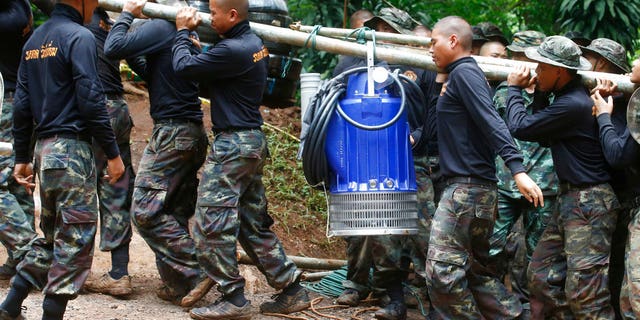 Authorities revealed oxygen levels have dropped to 15 percent – the usual level is 21 percent – as hundreds of rescue workers have depleted the supply in the cave.
TRAPPED THAI SOCCER TEAM ENTERED CAVE FOR 'INITIATION' RUTUAL, RESCUER SAYS
Yookongkaew also indicated rescuers might have no choice but to attempt a potentially dangerous extraction of the group, which may force the team and coach to strap on diving equipment despite most of them being unable to swim. The other option would be to wait out the rainy season -- which typically ends in October -- inside the cave.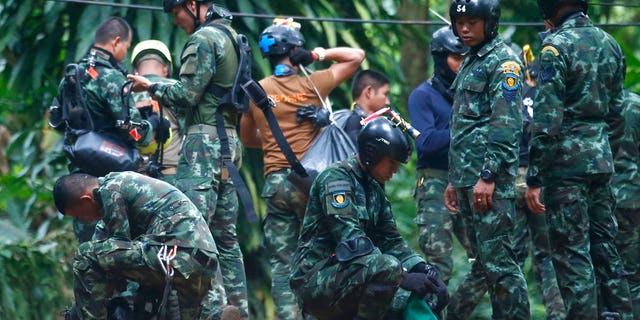 "At first, we thought the children could stay for a long time…but now things have changed, we have a limited time," he said.
Volunteer diver Ivan Karadzic told Sky News the "mood has changed" after Saman's death and he expected a rescue mission to happen "today or tomorrow"
Karadzic vowed the rescue attempt would continue despite the death of the diver.
"We lost one man, but we still have faith to carry out our work," he said.
Deputy army commander Chalongchai Chaiyakham said the priority was to fill the air inside the chamber. Divers have released 30 tanks of air to try to restore the cave's oxygen to healthy levels.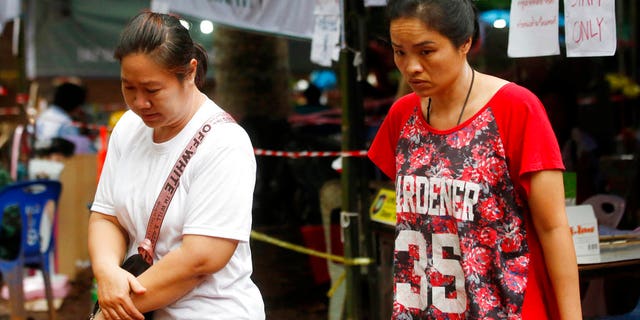 "We've got to finish laying the air pipe today…With the air filled, the kids could stay for months," Chaiyakham said.
Alternative rescue scenarios have ramped up as forecasts for rain make the extraction-by-diving plan increasingly precarious.
Engineers are working with the army to explore an area which they believe is the back end of the cave, chiseling away limestone rocks which could be just hundreds of meters from where the boys are trapped.
"Originally we were exploring it as a way to bring supplies to the children from the back end of the cave, but now it could become more," Thanes Weerasiri, president of the Engineering Institute of Thailand, told Reuters.
Up to 200 people are exploring the hill to try to find a workable shaft.
Billionaire Elon Musk has also said that engineers from his firms – SpaceX and The Boring Company – are heading to Thailand to see if they can assist.
Musk says his companies have "advance ground penetrating radar" that is "pretty good at digging holes" and technology that could "create an air tunnel underwater."
The soccer team, ages 11-16, entered the Tham Luang cave complex in Chiang Rai province on June 23 with their 25-year-old soccer coach, just after practice ended. The boys were reportedly taking part in some sort of "initiation" ritual, in which they would carve their names on the cave wall.
Meanwhile, should the boys be extracted in time and be healthy enough to travel, Fifa president Gianni Infantino has invited them to the World Cup final in Russia.
Fox News' Chris Irvine and the Associated Press also contributed to this report