Former Chad dictator to face trial in Senegal on war crimes, torture charges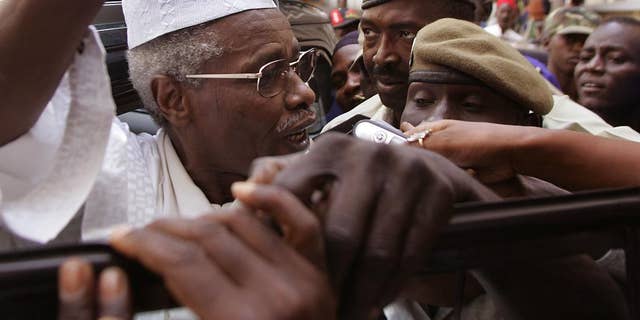 DAKAR, Senegal – A court in Senegal has decided to put former Chad dictator Hissene Habre on trial for charges of crimes against humanity, war crimes and torture.
The Extraordinary African Chambers made the announcement Friday evening in response to the findings of a 19-month investigation into alleged crimes committed during Habre's presidency, which lasted from 1982 to 1990.
Habre lived a life of luxurious exile in Senegal for more than 20 years until June 2013, when paramilitary police stormed one of his two homes in the capital, Dakar, and took him into custody in a move victims said was long overdue.
The trial would be the first in Africa to rely on "universal jurisdiction," in which countries prosecute serious crimes committed abroad. It is expected to begin in May or June.