Foreign investment in Arab states rises despite unrest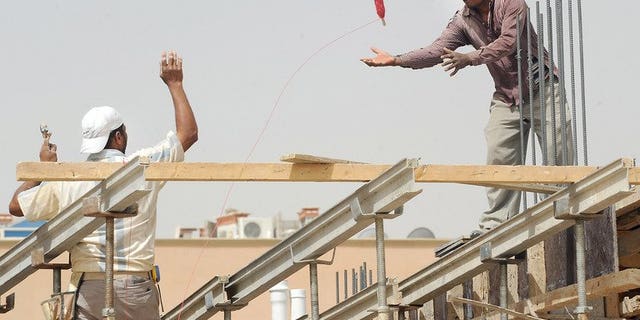 KUWAIT CITY (AFP) – The flow of foreign direct investment into Arab states, including those hit by uprisings, rose by 9.8 percent last year despite the unrest but remained well below their 2010 level, a report said on Tuesday.
Arab states attracted FDI worth $47.1 billion in 2012 compared with $42.9 billion the previous year, the Arab Investment and Export Credit Guarantee Corporation said in its annual report.
However, the investment rate was 28.5 percent lower than its level of $66.2 billion in 2010, the year when the Arab Spring uprisings first erupted, said the Kuwaiti-based organisation.
The report covered 20 out of the 22-Arab League member states excluding war-torn Syria and the tiny Comoros.
And foreign direct investment inflows rose in 15 of them, including four countries -- Tunisia, Egypt, Libya and Yemen -- that witnessed violent unrest during the past three years.
OPEC kingpin Saudi Arabia topped the list of FDI inflows with $12.2 billion, representing 25.8 percent of Arab total even though its share dropped by 25 percent from the previous year.
FDI inflows to the United Arab Emirates rose 25 percent last year to $9.6 billion, which is 20.8 percent of the total Arab investments.
Lebanon came third with $7.8 percent followed by Algeria with $6.2 billion, the report said.
In Egypt, the rate of FDI rose from a negative $483 million in 2011 to $2.8 billion last year, while in Tunisia it increased by 68 percent to $1.95 billion.
Foreign direct investment in Libya rose from a flat 2011 to $720 million last year, and in Yemen it increased from $713 million in the red to just $4 million.
All four of these nations experienced Arab Spring-related unrest.
The six energy-rich states of the Gulf Cooperation Council drew in the most investment, accounting for $26.4 billion or 56 percent of total Arab FDI, the report said.
Investment inflows into Kuwait more than doubled to about $1.9 billion.