Families still await release of two Americans believed to be detained in Iran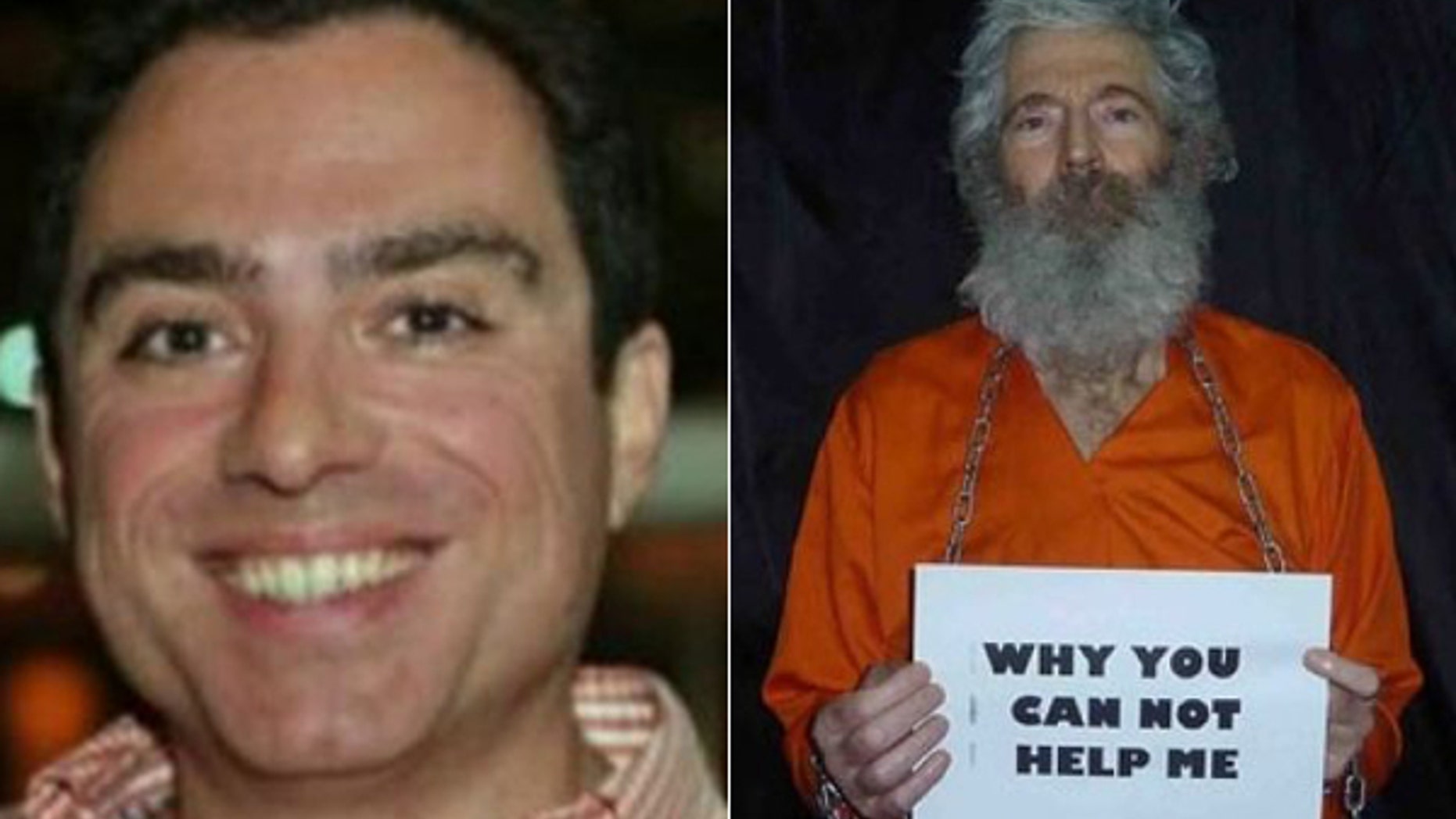 Despite the celebrated, "one-time only" deal the Obama administration made with Iran to release four detained Americans Saturday, two others are still believed to be imprisoned in Iran and weren't part of the prisoner swap.
The exchange for the four Americans – Washington Post reporter Jason Razaian, pastor Saeed Abedini, former U.S. Marine Amir Hekmati and Nasratollah Khosravi – didn't include Siamak Namazi or Robert Levinson.
Namazi, 44, is an Iranian-American business man who advocated better ties between Iran and the U.S. The Washington Post reported Namazi was arrested on unknown charges in Tehran while he was visiting a friend in October 2014. Namazi immigrated to the U.S. in 1983 and returned to Iran after graduating college to serve in Iran's military.
"I don't know what's going on," Ahmad Kiarostami, a friend of Namazi, told the Post Saturday. "I'm still hopeful he's going to be released in the next few days. That's what I hope."
Kiarostami said he was surprised when Namazi wasn't released with the others.
U.S. officials said they plan to continue talking with Iran to secure the release of Namazi and to obtain information on the whereabouts of Levinson, who disappeared on an Iranian island in March 2007.
Levinson, 67, is an ex-FBI agent and was working with the CIA on an unapproved mission before he vanished. Iran has repeatedly denied knowing anything about Levinson's location and U.S. officials said it wasn't a good sign that he wasn't released with the other four Americans Saturday.
"Of course we are happy for those families, but angry and devastated," Suzanne Halpin, Levinson's sister-in-law, told the Post in an email.
Iran has never acknowledged detaining Levinson and some U.S. intelligence officials think he may be dead.
"They were given every opportunity to save face," an intelligence official said Saturday. "We are still not giving up."
According to The Washington Post, Levinson worked in the FBI's New York field office in 1978 and spent years obtaining information on the New York mob's five families. He also helped the FBI's Miami field office track Russian crime figures and reportedly had a knack for developing sources.
Levinson retired from the FBI in 1998 and joined the CIA as a private contractor of sorts for the CIA, where, according to The Post, he was acting more like a spy than a retired FBI agent.
In March 2007, Levinson flew from Dubai to the Iranian island of Kish. He entered the country to gather more intel about government corruption. Officials who were tracking Levinson's whereabouts told the Post he met with Dawud Salahuddin, a fugitive who was wanted in the murder of an Iranian dissident who was murdered in his Maryland house.
The CIA thought Levinson could extract some sort of information from Salahuddin about the Iranian government, according to the paper. However, after one day of talking to him at a hotel, Levinson vanished never to be heard from again. A WikiLeaks cable later revealed the U.S. suspects Iran is behind his disappearance.
The CIA paid Levinson's family more than $2 million and some staffers lost their jobs over his unauthorized work. A proof of life video surfaced in 2011, saying Levinson was held by a group. His family received photos that year, too, of Levinson bearded, shackled, wearing orange jumpsuit and holding signs in broken English.
"I have been held here for 3 1/2 years," he said in the video. "I am not in good health."
The four Americans were released Saturday hours before Secretary of State John Kerry announced that Iran had fulfilled its duties toward curtailing its pursuit of a nuclear weapon, in exchange for the lifting of crippling economic sanction and the return of $100 billion in frozen assets.
The U.S. freed seven Iranian prisoners in the trade.
A fifth American was later set free by Iran, which was announced separately.
It was not yet clear when the Americans could return to the U.S. They were first being flown to Germany, for a medical evaluation at a U.S. facility in that country.
The release of the prisoners, along with the expected implementation of the nuclear deal and sanctions relief, caps a week of intense U.S.-Iran diplomacy that took an unexpected turn on Tuesday with the detention by Iran of 10 U.S. Navy sailors and their two boats in the Persian Gulf.
They were released in less than 24 hours after Kerry intervened with Iranian Foreign Minister Javid Zarif in multiple telephone calls that administration officials hailed as a channel of communication opened because of the nuclear negotiations.
The Associated Press contributed to this report.