Extremist who killed teen at Jerusalem gay pride march plotted new attack, police say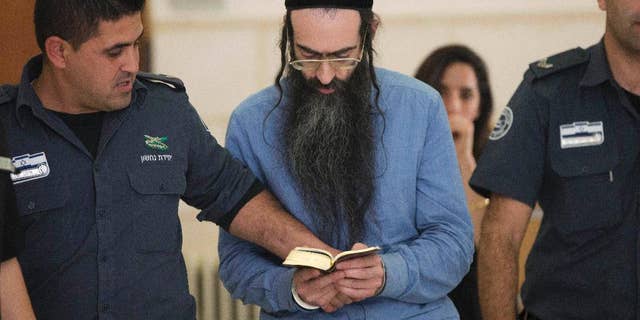 An extremist in prison for a deadly attack on last year's annual Jerusalem gay pride parade plotted another attack on Thursday's march, police revealed.
Investigators thwarted the plot by Yishai Schlissel, an ultra-Orthodox Jewish man, and arrested his brother, Michael, as an accomplice, police spokeswoman Luba Samri said.
Yishai Schlissel is serving a life sentence for his 2015 stabbing spree that killed a 16-year-old girl and wounded seven other people.
He had been released from prison weeks earlier after serving a sentence for stabbing several people at the 2005 pride march.
Police would not say how Schlissel plotted an attack from inside prison. Police briefly detained his mother and four other brothers, ordering them to stay away from the march.
Officers said they would ramp up security for this year's march in Jerusalem.
The Associated Press contributed to this report.