Eurozone interest rates could stay frozen well into 2019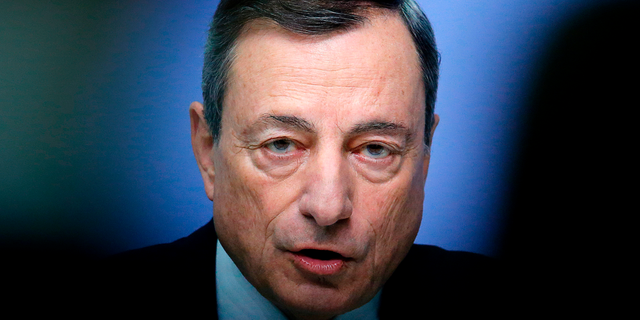 NEWYou can now listen to Fox News articles!
FRANKFURT, Germany – When will the European Central Bank join the U.S. Federal Reserve and start raising interest rates? This much is clear: It won't be soon.
Weaker signals from the economy and worries about a possible trade war between the United State and China have left the top monetary authority for the 19 countries that use the euro in no hurry to start withdrawing its monetary stimulus.
That means the central bank key, which meets Thursday, is unlikely to give a definitive answer to whether it might extend its bond-buying stimulus program beyond September.
It also means that the ECB is likely to keep its interest rate benchmark — which influences borrowing costs for businesses and consumers — at zero well into next year.