EU threatens Madagascar poll blockers with sanctions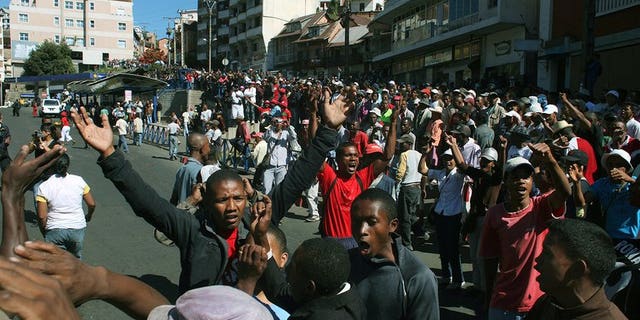 BRUSSELS (AFP) – EU foreign affairs head Catherine Ashton gave those blocking elections in Madagascar a two-week deadline Tuesday to avoid sanctions, warning that international patience after a four-year wait is at breaking point.
Speaking after fresh protests on the Indian Ocean island, Ashton said an internationally-brokered plan to restore constitutional order could not be held up any longer.
Madagascar leaders must act "in the next two weeks ... to enable presidential and legislative elections to take place this year," she said.
The vote has repeatedly been put on hold amid controversy over the candidacy of the three front runners, including President Andry Rajoelina who ousted Marc Ravalomanana in a 2009 coup.
Regional mediators have called for Rajoelina, Ravalomanana's wife Lalao and veteran leader Didier Ratsiraka to stand aside but all three have refused.
Ashton did not identify those she considers the main obstacles but said Madagascar was again at a crossroads.
She offered "renewed EU support" in the event of a vote being staged by end-November.
"If that doesn't happen, the EU will not hold back from adopting -- in tandem with international partners and in line with the (mediators') recommendations -- restrictive measures exclusively targeted at those people blocking the electoral process," Ashton said.